On July 10, the opening ceremony of the 2023 Future Scientists International (FuSEP) Summer Camp of the University of Science and Technology of China (USTC) was held in Lecture Hall Over the Water of the east campus, with Vice President YANG Jinlong attending and delivering a speech. Over 150 campers from various faculties and departments of the University participated in the ceremony.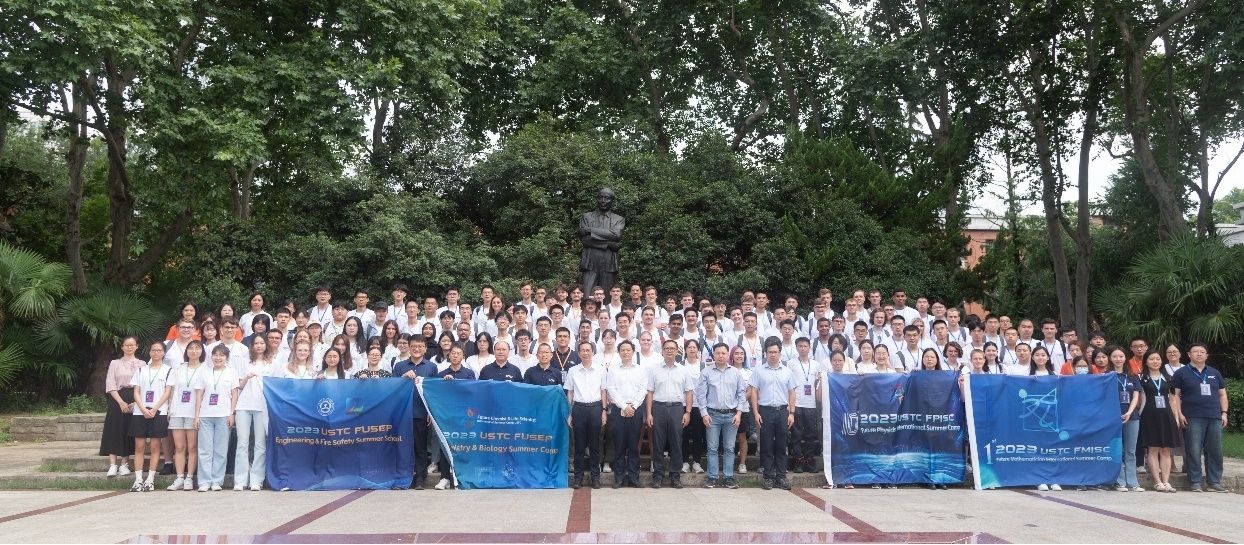 Group photo. (Image by USTC)
Themed Science and Technology for a Shared Future, YANG called on the campers in his speech to leverage scientific and technological innovation to meet challenges and brighten the future, and to build an open, inclusive, innovative and diversified future through cutting-edge exchanges and interactions in science and technology.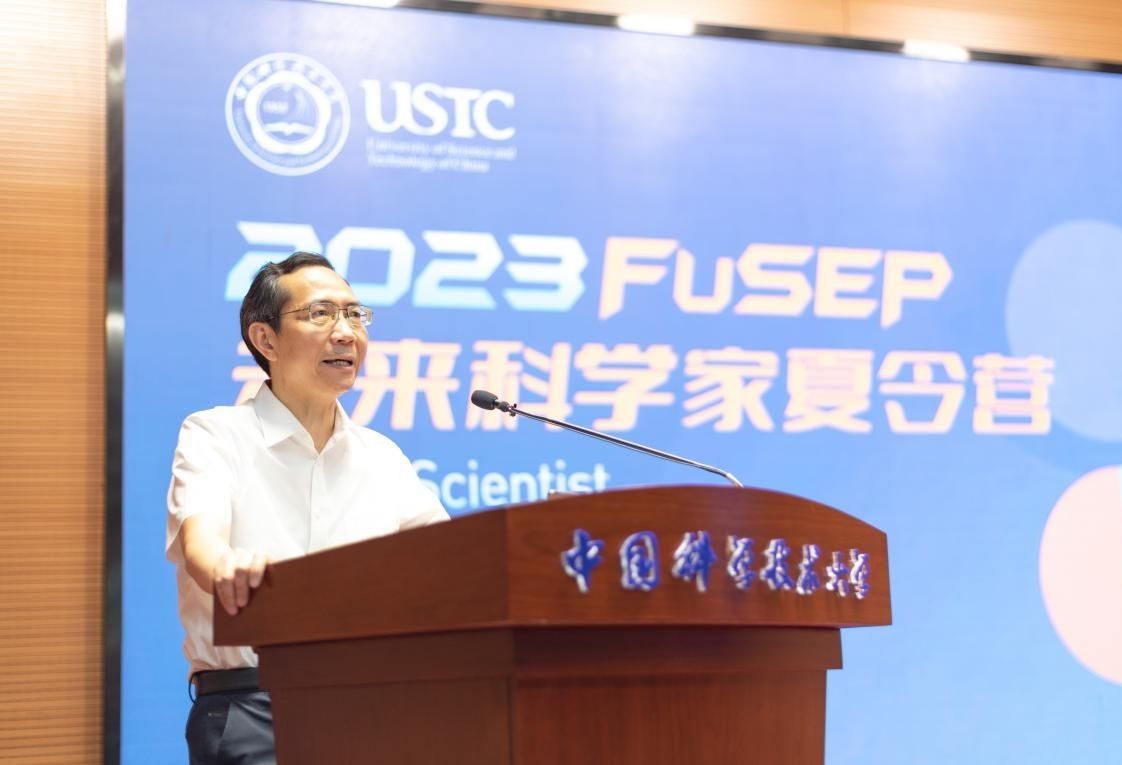 YANG giving a speech. (Image by USTC)
QU Kun, minister of the Office of International Cooperation, noted that FuSEP summer camp is an important program for students to visit and make exchange ideas with USTC. He expressed hope that the program can further expand and build the international cooperation and exchange network of USTC, thereby enhancing talent cultivation.
Prof. LU Zhengtian gave the opening report of 2023 FuSEP Summer Camp under the title of Identifying Old Ice and Water with Single-Atom Counting.
Representatives from their respective camps, including Mr. LIU Yuancher from the School of Physics, Mr. Ruben Scheps from the Faculty of Natural Sciences at the University of Twente, Mr. ZHOU Xin from the School of Mathematics at Tsinghua University, and Mr. William Graham from the Faculty of Engineering at the University of Wollongong, Australia, delivered speeches.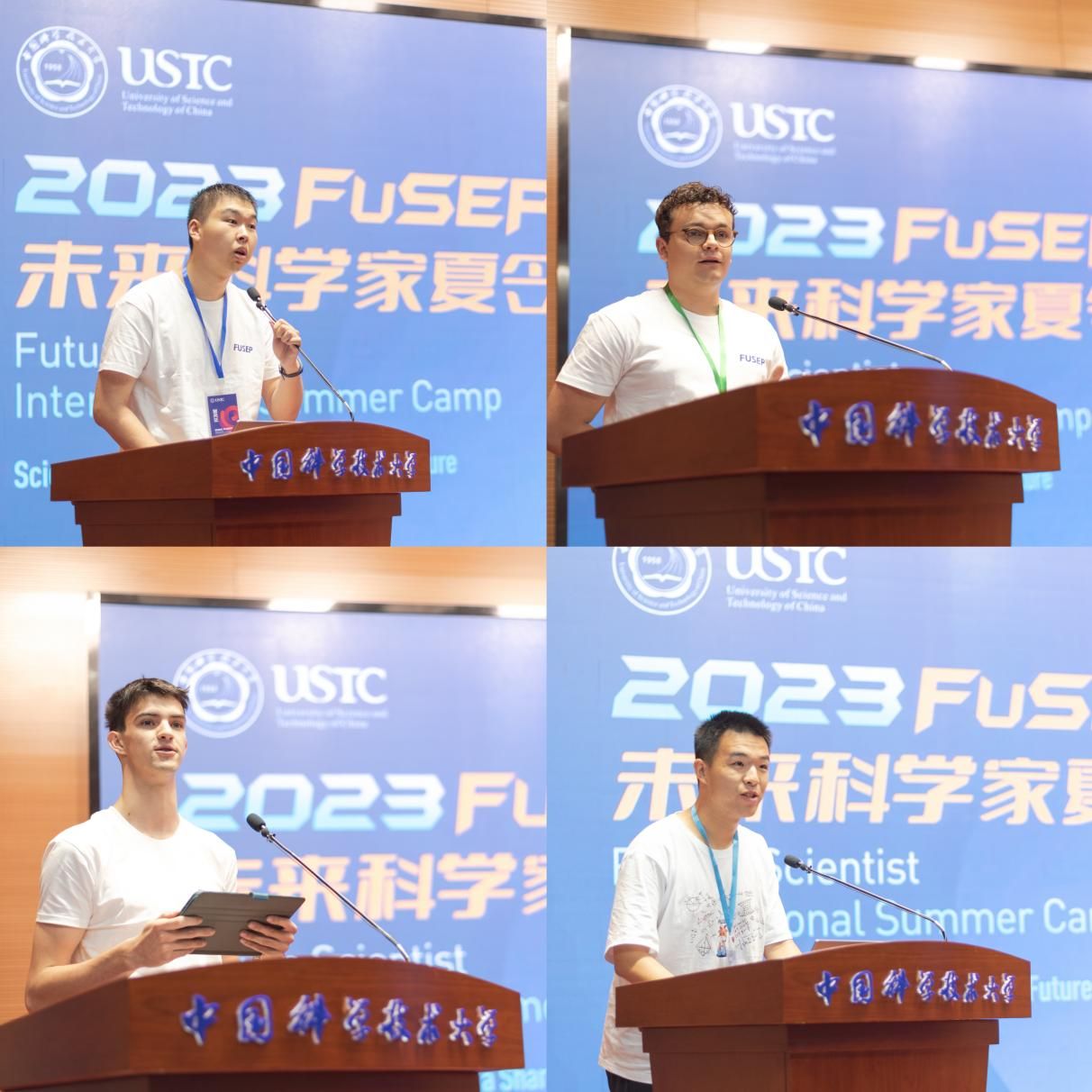 Representatives giving a speech. (Image by USTC)
During the ceremony, XU Wenyuan from Xi'an Jiaotong University, Ralph Davies from Durham University, UK, TiRui from Trinity College, Ireland, ZHAI Yupo from Harbin Institute of Technology, and four other undergraduates received flags from Vice President YANG as representatives of their camps.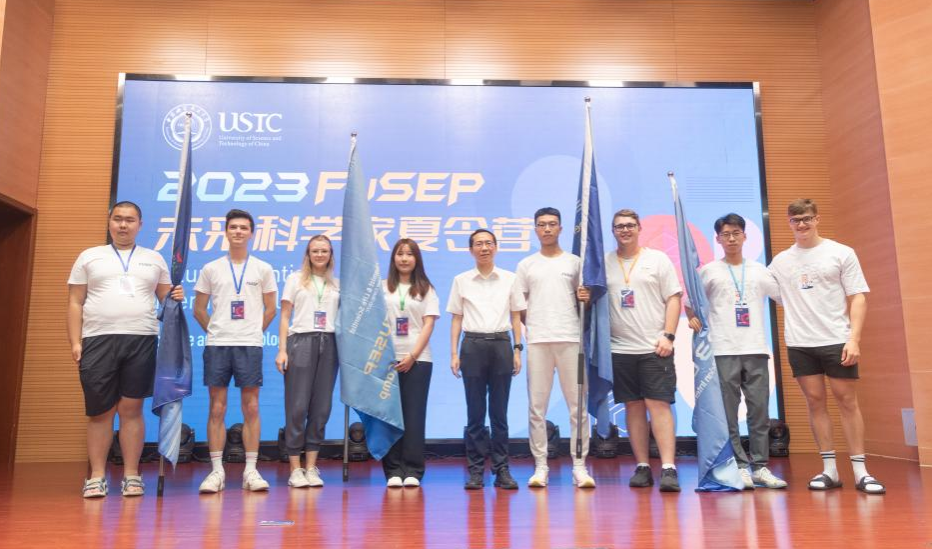 Flags receiving. (Image by USTC)
The FuSEP summer camp program was launched in 2013 and has been successfully held nine times. It has covered more than 30 countries and 90 schools worldwide, and has admitted more than 600 outstanding science and technology campers from home and abroad. The program plays a crucial role in promoting global exchanges for USTC.
(Written by HUANG Rui, edited by QIU Rong, USTC News Center)