Today, July 9th in 2019 is the second Tuesday in USTC for FPISCers. Right now, campers are passionately joining group seminars or doing experiments all around the East Campus and West Campus with pleasure and at ease. Before that, they've been experiencing one week's substantial scientific lectures, lab tours and exotic Chinese cultural courses delivered by USTCers, and therefore gained a deep understanding of edge-cutting physics, marvelous China and extraordinary USTC!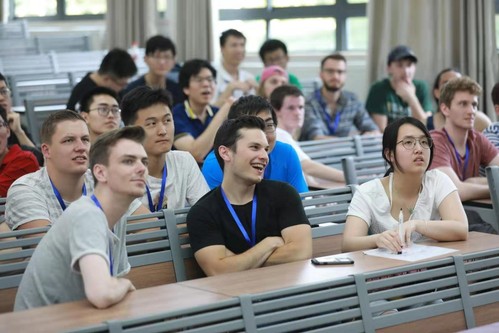 As for the lecture part, 10 intriguing lectures nearly covered all key fields in physics, from quantum information to plasma physics, form medical physics to astrophysics, etc. And every lecture is ended by plenty of brilliant questions from foreign campers. Afterwards, professors' labs also welcomed all campers who were curious about it.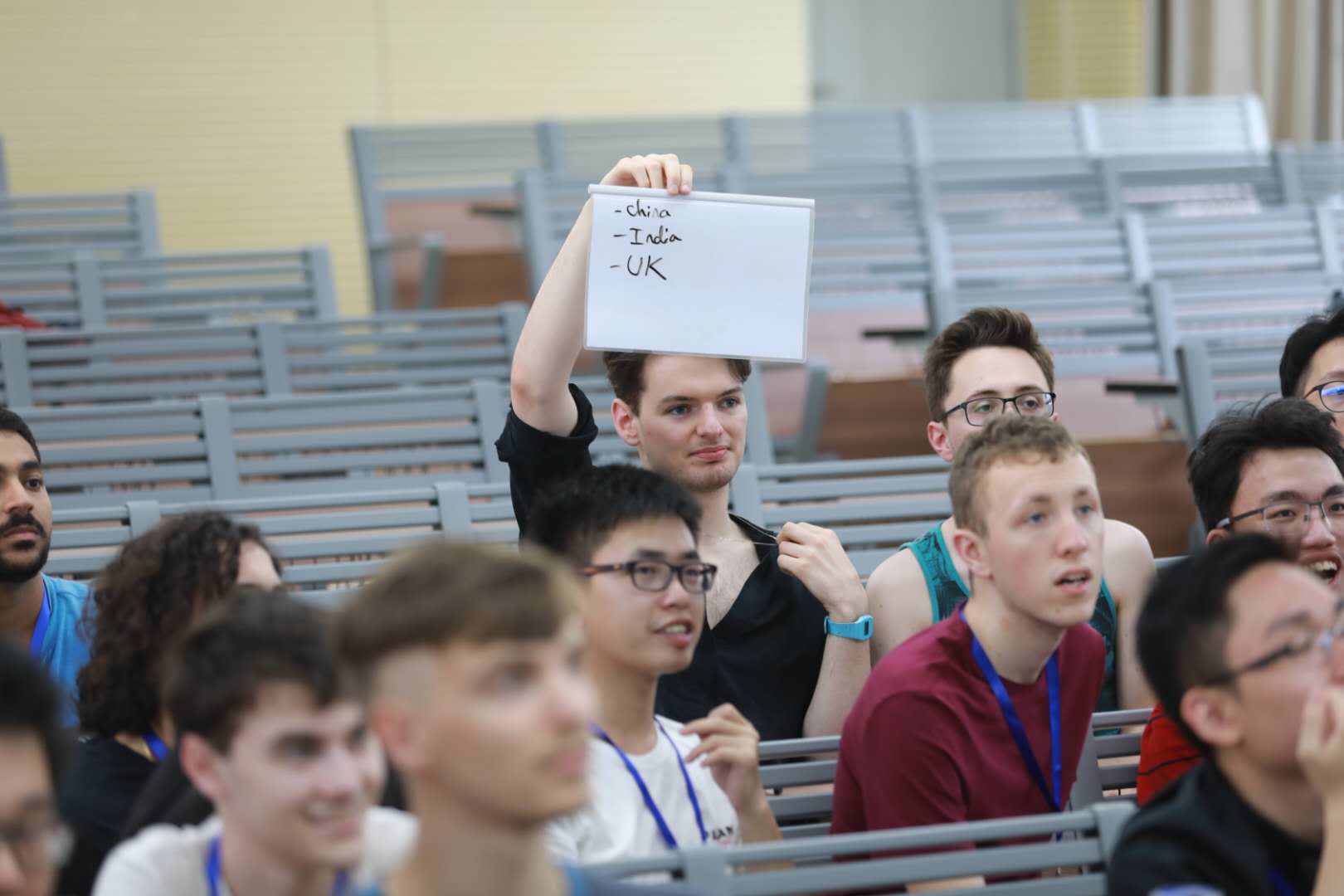 During the lab tours, we not appreciated the fine, artistic and ingenious design in integration chip for nuclear usage in Professor Lei Zhao's electronic lab, but also convulsed by the beauty and power of big scientific device—KTX in KTX lab with Professor Tao Lan. To sum up, the wisdom and charm of doing physics has been shining in various lectures and in different aspects, but showed all the same passion of USTCers in exploring the physical nature and world!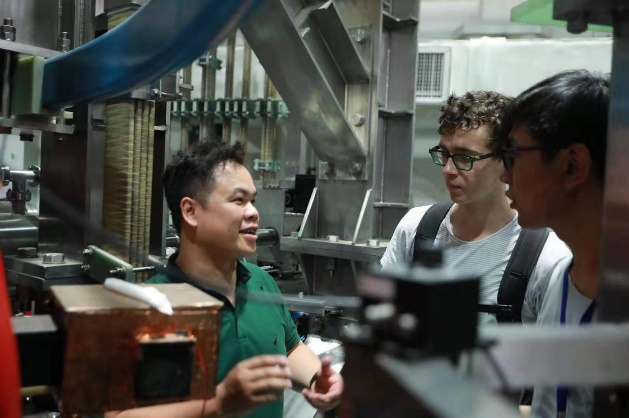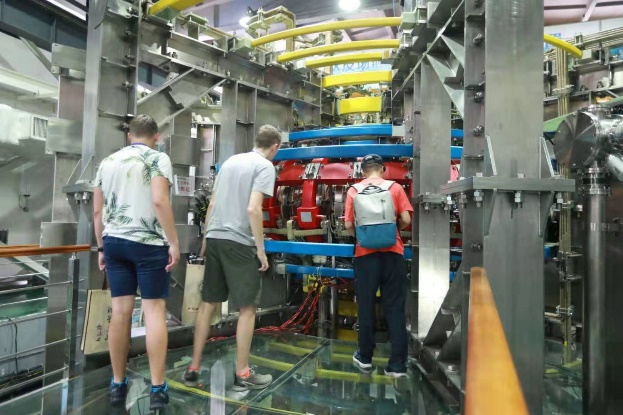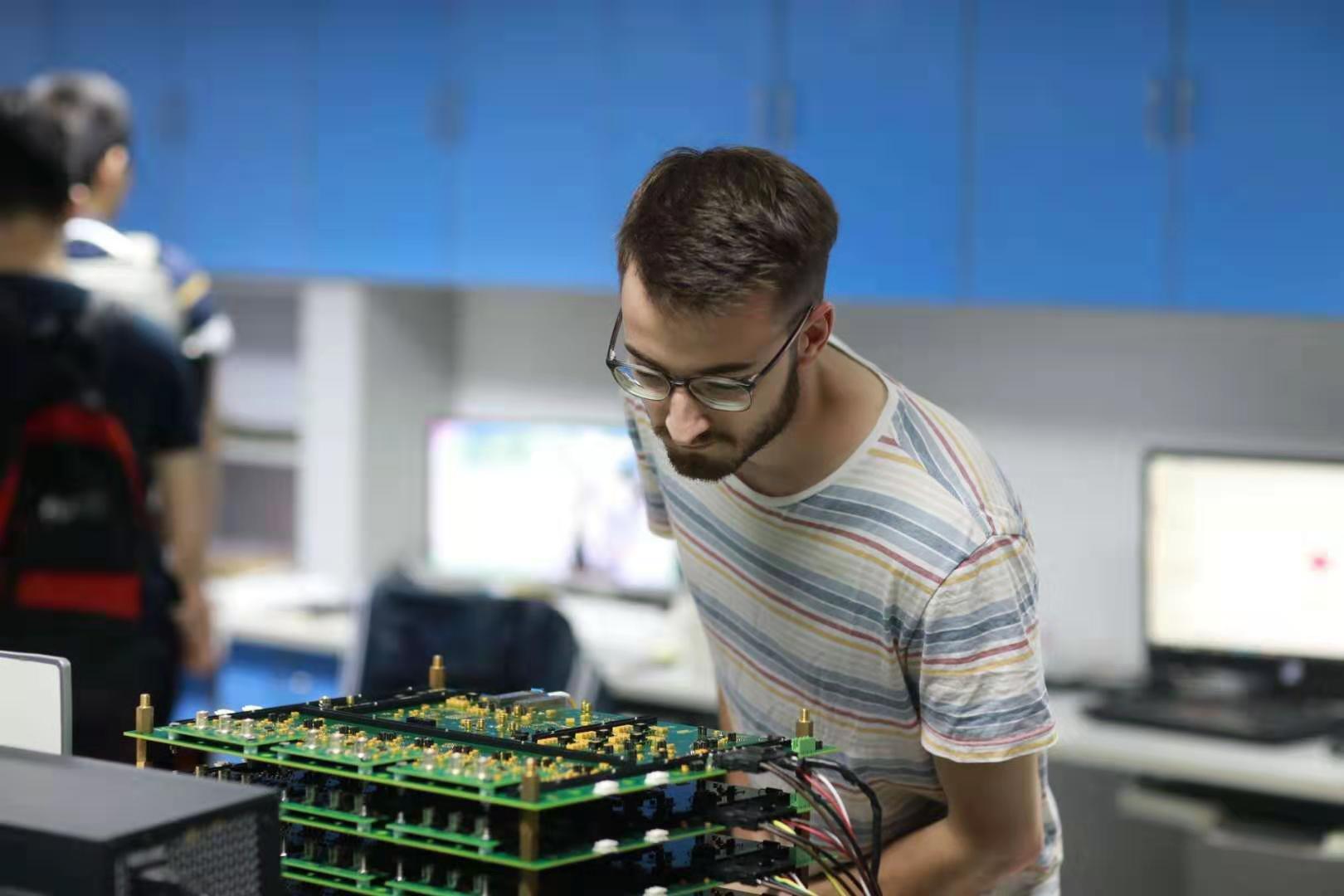 However, science and technology are not the only exciting things about FPISC. Besides 'S' and 'T', 'C' (Chinese culture) was also making every camper fall in love with this camp and this university.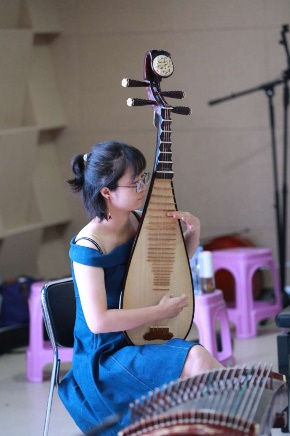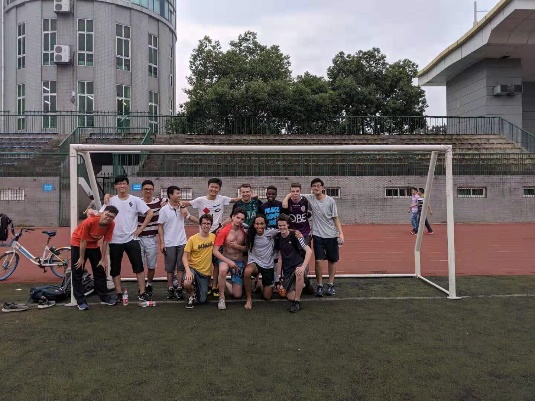 As the saying goes: music is the only language both without a word and communicate by soul. Traditional Chinese musical instrument course ignited campers' interest in broad and profound Chinese culture. And they began to be able to greet each other in veritable Chinese after the colloquial Chinese course. Moreover, FPISCers even made incredible progress in Chinese calligraphy and appreciating Chinese paintings: being able to tell apart the difference of cursive font and running font and even making their own calligraphy works and Chinese paintings, etc. Of course, these cultural courses were quite challenging. But always with nice Chinese fellows, you just cannot imagine the quick growth of their Chinese cultural knowledge and the friendship developed during the tutoring.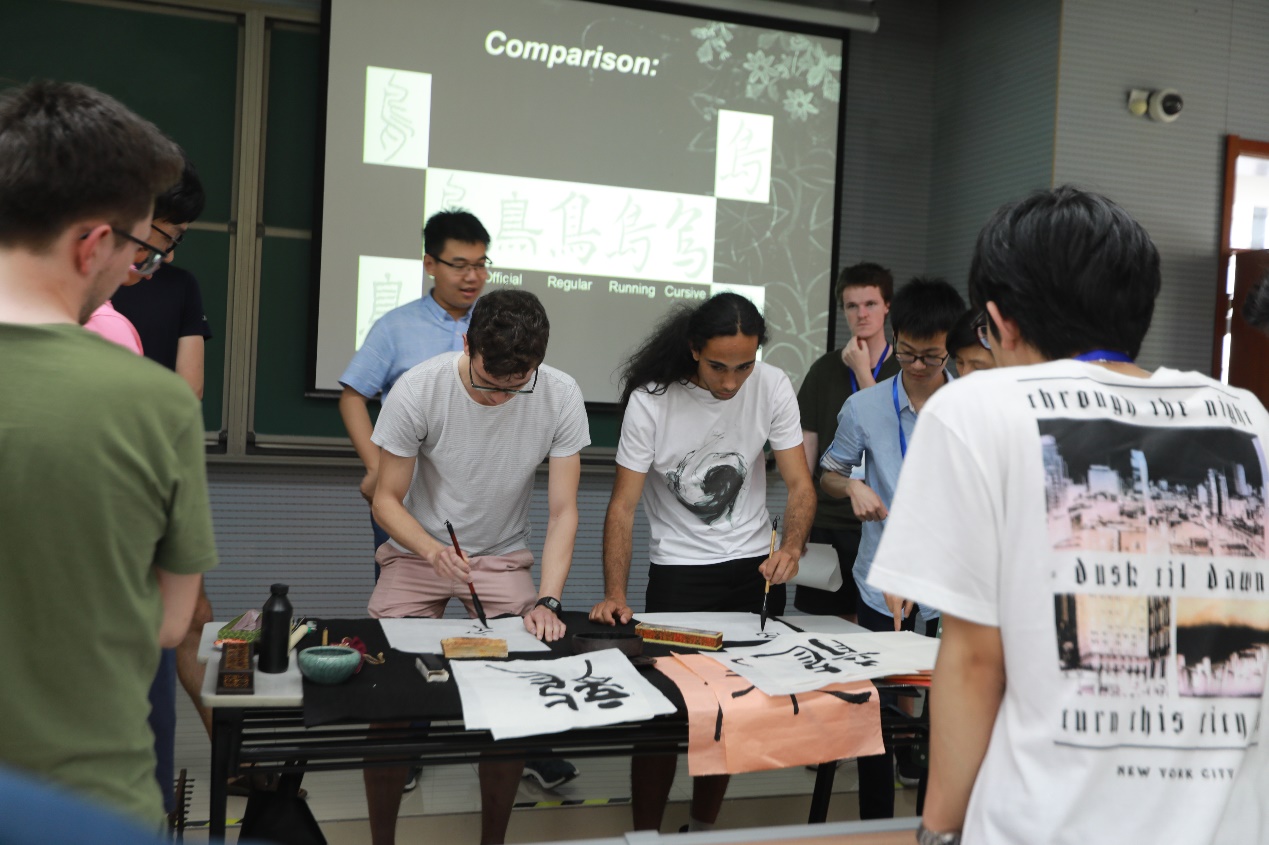 In the following several days, campers from both home and abroad will continue to work together to overcome difficulties in their scientific research. And I sincerely hope every camper in FPISC can harvest both excellent scientific literacy and precious international friendship! And this is always our invariant passion of we USTCers to invite all of you, genius on physics from all over the world, to join our awesome summer camp in USTC, city of Hefei in China.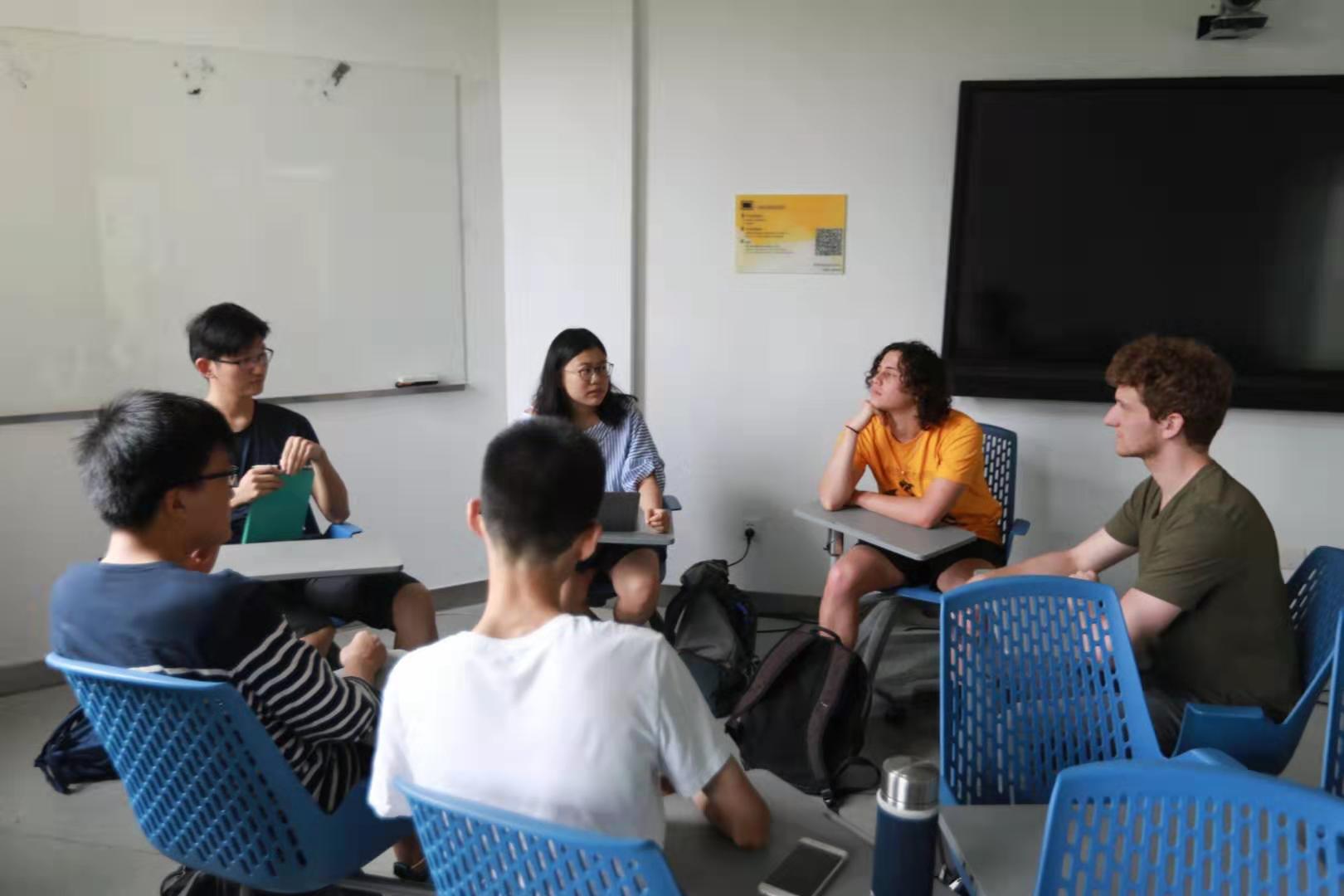 (Yifei Gao, School of Physical Sciences, USTC)