July 15th, Future Physicist International Summer Camp (FPISC) finally came to an end. The Closing Ceremony were held at east campus of USTC at 8:00.
Professor Junhua Yuan and Master Fan Yang, Dean of Teaching Affairs, together with representatives from different labs attended the ceremony.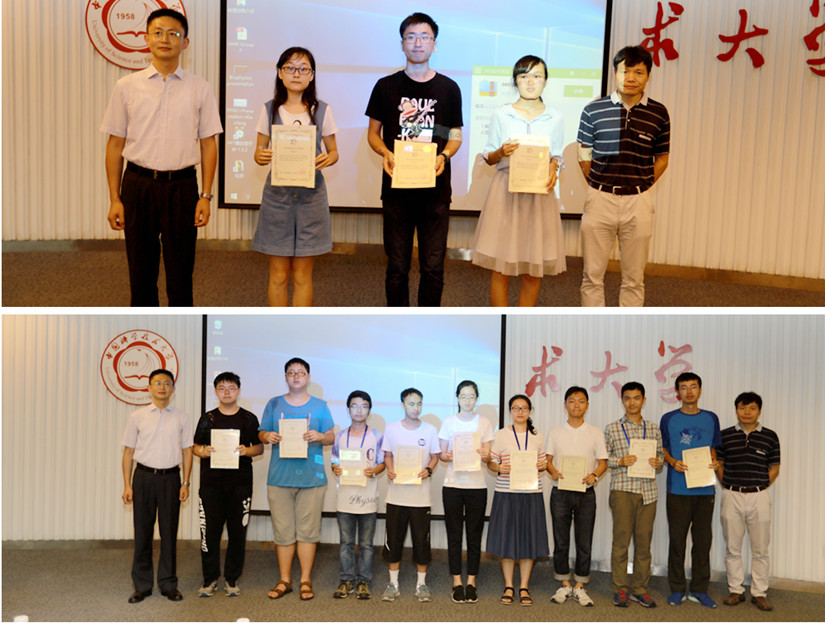 First Prof.Yuan summarized the summer camp. He said that it was very good to create opportunities for students from all over the world to gather in USTC, learn together and try to realize the goal of becoming future physicists. Then Prof.Yuan and Master Yang awarded the Certificates of 'Outstanding Group Leader' to three volunteers, 'Outstanding volunteers' to nine volunteers and certificates to all of the campers. After that all people present went out to have a group photo together.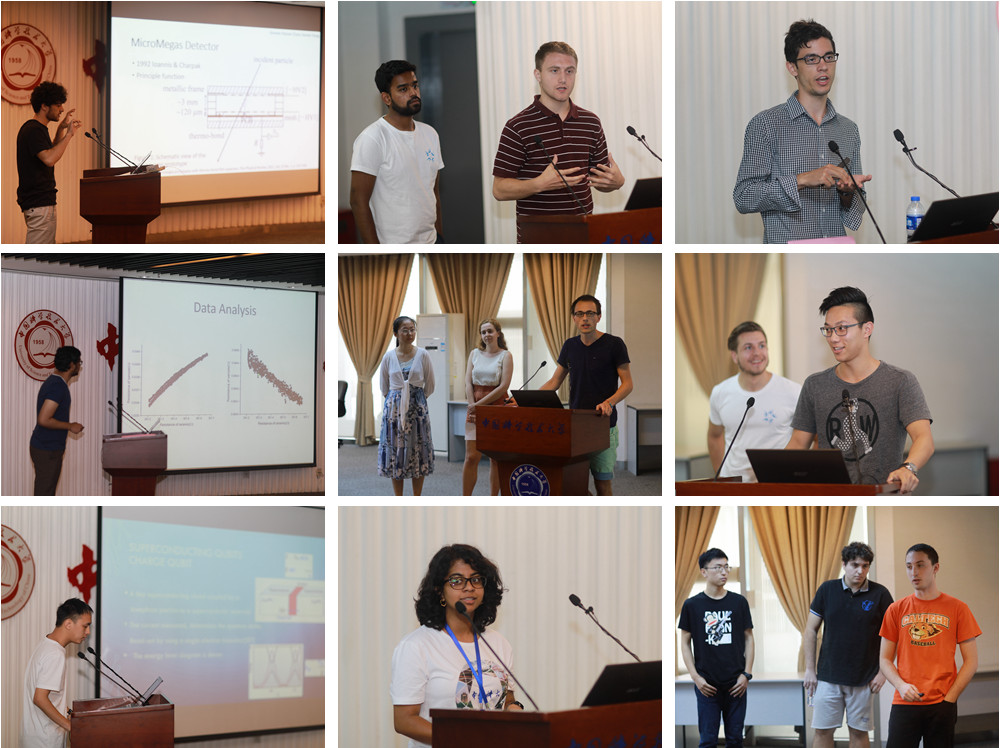 Then the final presentation started and was hosted by Qi Sun, student representative of USTC. The first presentation was given by two international students, Ben and Connor from Australia, which entitled 'Research on Flagella'. They introduced the development situation of biological physics and the basic information of E-coli. After that, they introduced their research of Flagella Motor Experiments and Flagella Rotation. Later, students from different groups of different laboratories gave presentations about X-Ray Diagnostics, Plasma Laser Deposition, Molecular Beam Epitaxy, Quantum Computation, High Energy Physics, Spin Qubit Quantum Computation, Resistivity and Strain Measurements and Inflation Theory, respectively.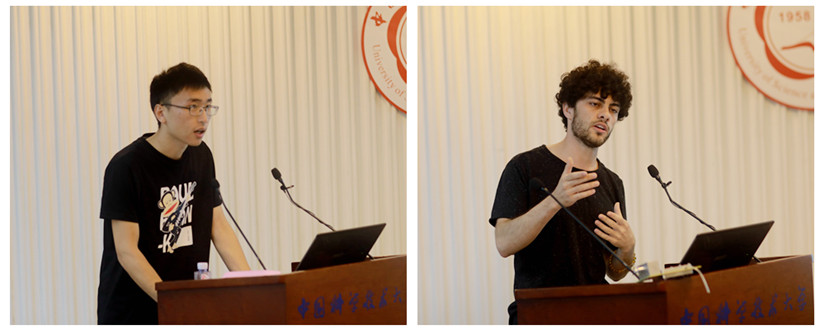 All of the schedules had ended after the final presentation .However, everyone didn't want to leave the Exhibition Hall. Qi Sun went to the stage to talk about his feelings. He said it was rare to have chances to communicate with students from different countries and study together. He would cherish the experience forever although it was time to say goodbye. Then he invited Grewan from Germany to say something. Grewan said that he would treasure the relationship forever as well.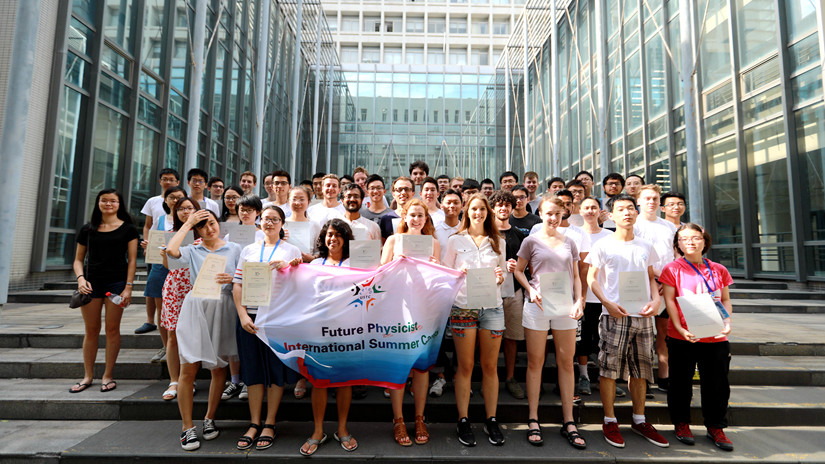 How time flies. We can still remember the days we do self-introduction, attend lectures, visit labs, have dinner, do sports, visit museums and do scientific research together. But it's time to say goodbye. We are all dream chasers chasing the dream to become physicist one day with no regret and help from our friends. We needn't feel sad about farewell, like a Chinese poem written by Bo Wang in Tang Dynasty says, 'So long as we remain bosom friends in our heart of hearts, we'll still feel like neighbors despite the distance apart. So don't let shed silly tears like youngsters at the last moment when we both wave goodbye'.
(LI Yukun,School of Physical Science)