Future Physicist International Summer Camp 2017 (FPISC) began on July 3th and 62 brilliant students from world-prestigious universities have spent an enriched and delightful week together. These young talents gathered in the east campus of the University of Science and Technology of China (USTC) to communicate with each other on frontier Physics. Besides, they have caught a glimpse of the magnificence of traditional Chinese culture as well as fine arts. Attendees are from University of Oxford, University of Cambridge, California Institute of Technology, Columbia University, Yale University, Rice University, University of Birmingham, University of Heidelberg, University of Twente, the University of Western Australia and USTC.
Carefully prepared lectures on frontier topics involving Biophysics, Quantum Mechanics & Information, Plasma Physics, Superconducting Material, Condensed Matter Physics, High Energy Physics &Particle Physics, with Astrophysics & Cosmology, have been delivered every morning. Campers raised their questions actively during the lecture, showing full enthusiasm towards frontier issues of Physics.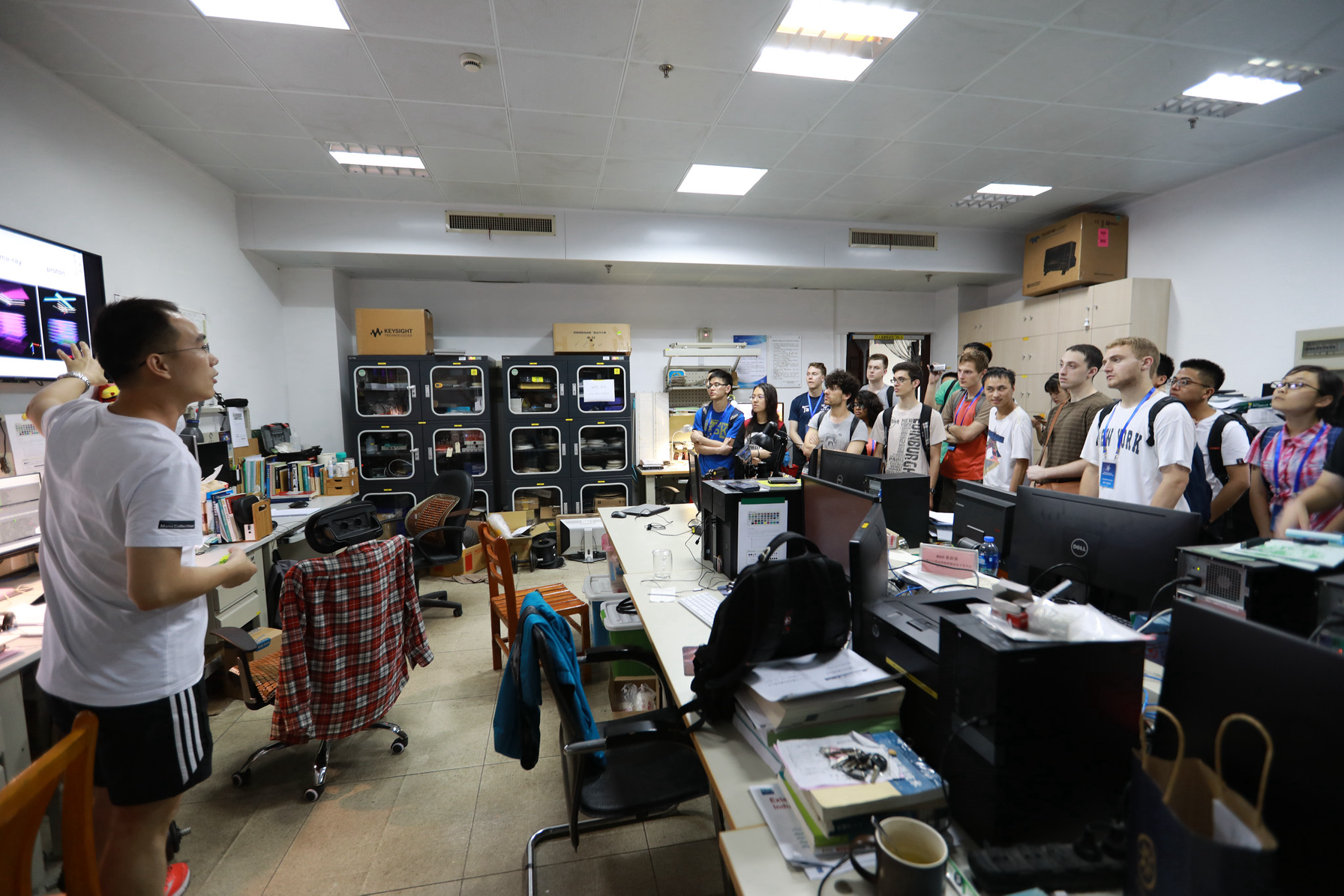 In the afternoon, students visited some laboratories. Professors explained the basic theorems and equipment needed, as well as presented some experiments carried on those equipment, along with progress, discoveries made during the experiments. These scientists also introduces future work in their area, challenges and possible solutions. These learners listened carefully and were free to have face-to-face talks with professors working on topics they were interested in.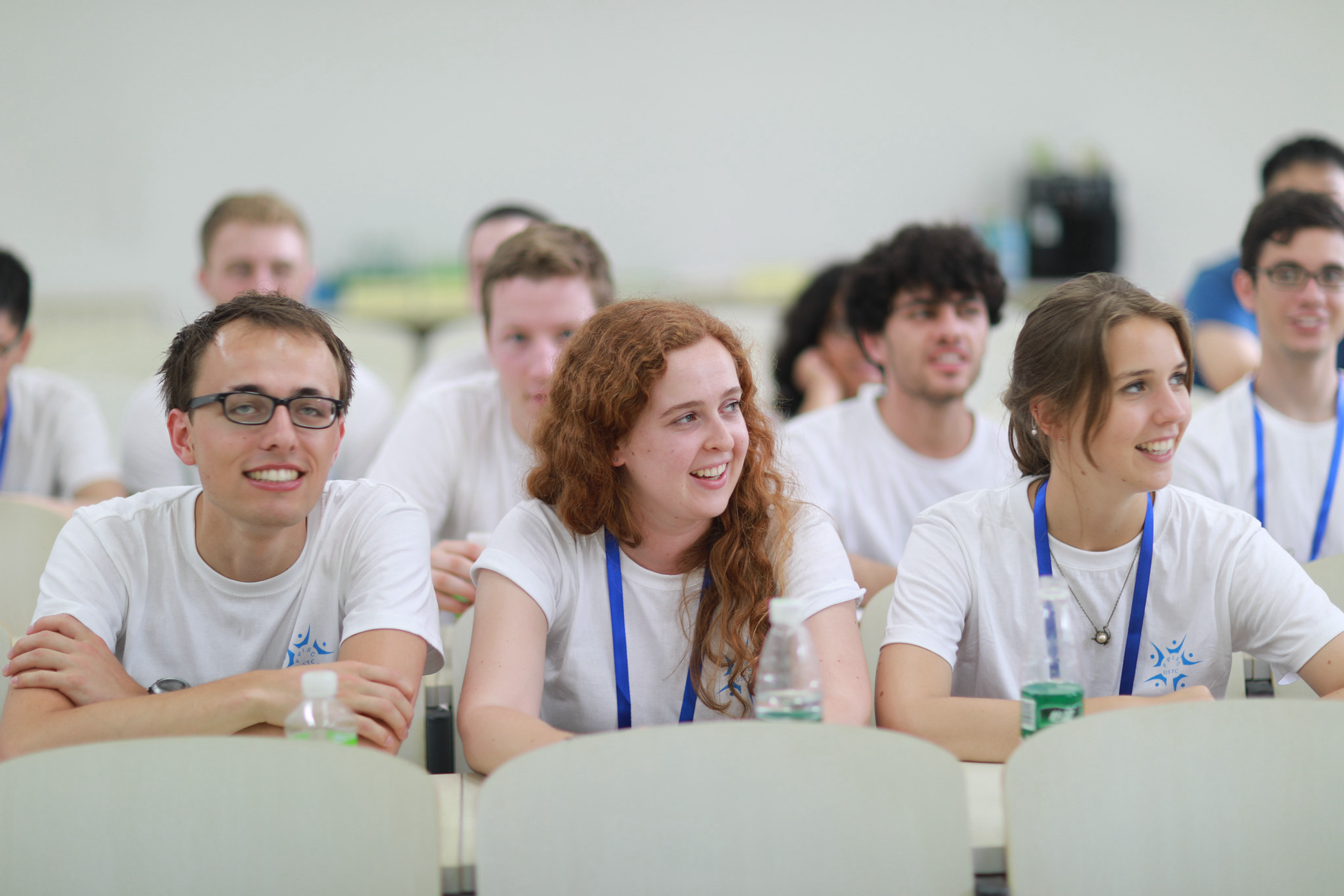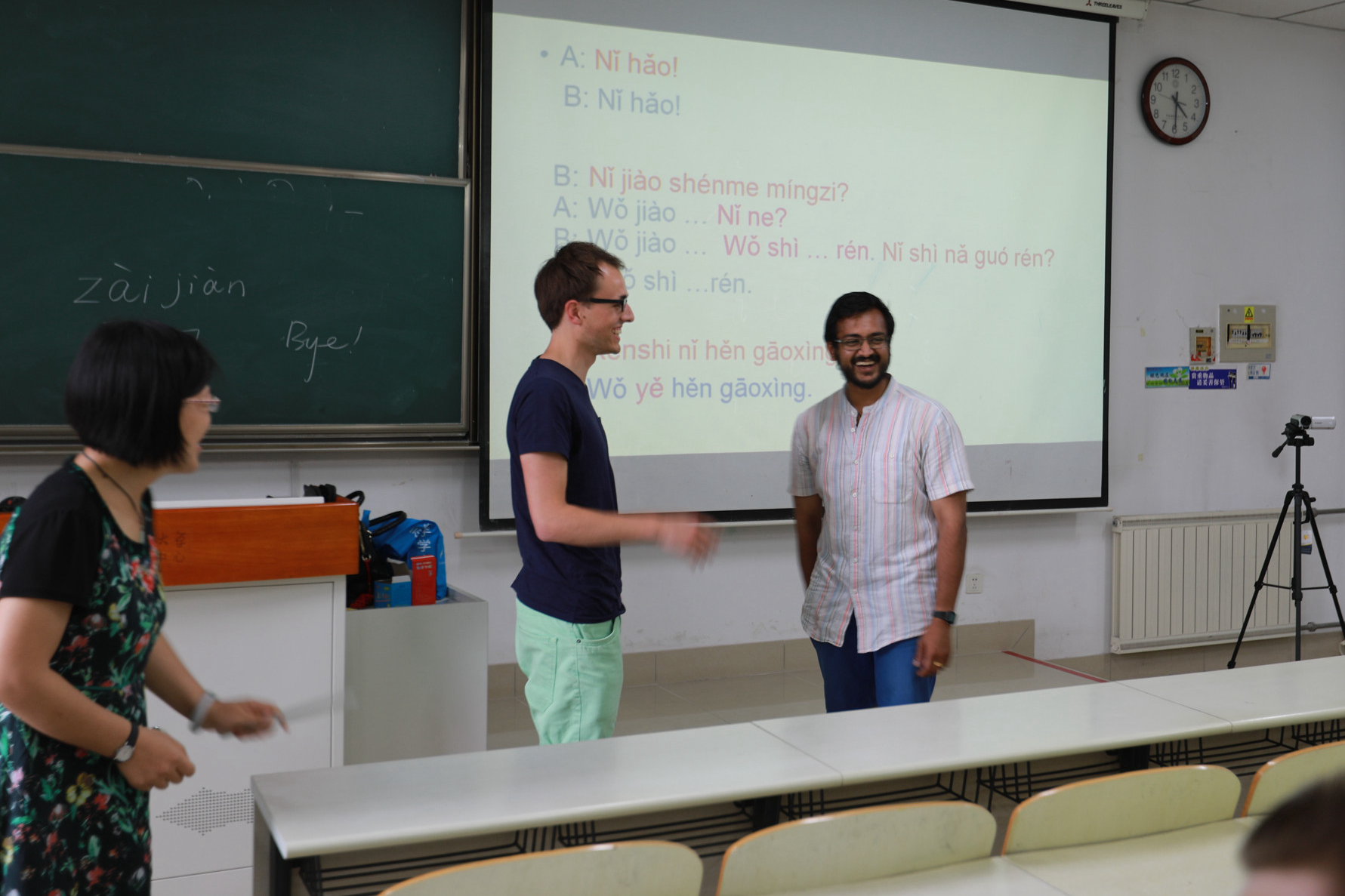 Besides, the USTC also organized cultural activities, which greatly satisfied the curiosity of foreign campers and enhanced interaction between Chinese students and foreign campers.
For instance, lessons about Chinese language and Chinese characters were given by Ms Jing Chen. Ms Chen taught some basic characters and expressions in Chinese through pinyin, including numbers, simple poems and daily dialogues. Chinese campers played as partners of their international peers and corrected their pronunciations patiently. The whole classroom was in a harmonious ambiance. After three lessons, campers could introduce themselves and make simple daily talks with each other.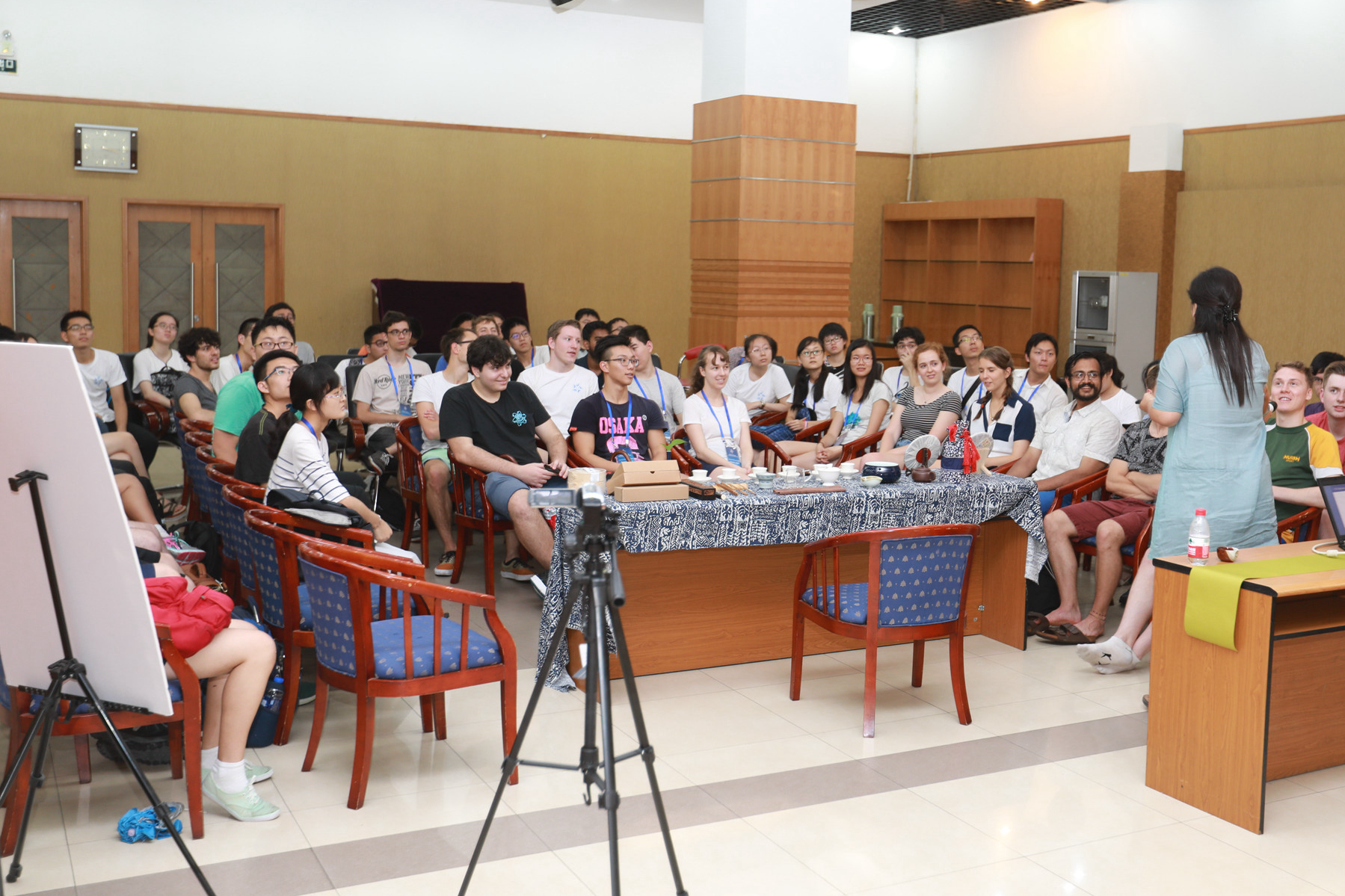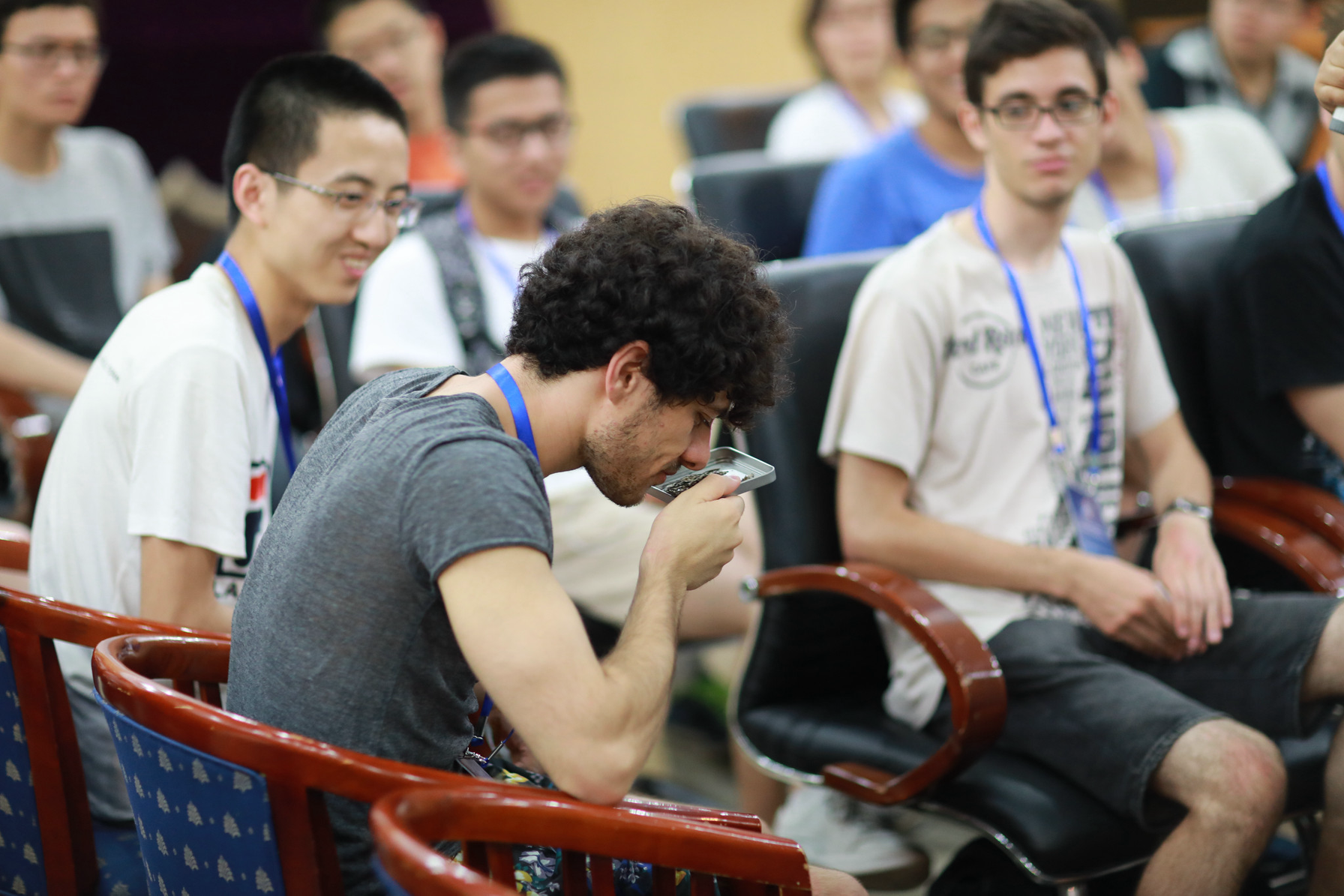 In Tuesday afternoon, there was a special lecture about tea ceremony. The lecturer introduced tea, its history, its classification and different ways to produce it. After that, a young lady performed the tea ceremony on the scene. Every step of the ceremony was amazing with elegance, as an international friend described. Through the performance, campers learned the mysterious elegance of tea culture, some even tried to make the tea by themselves. Finally, tea was served to everyone in presence.
At Tuesday night, campers learned some basic moves of Taichi kungfu in PE Center. They were all astonished to learn how powerful these 'weak' moves are.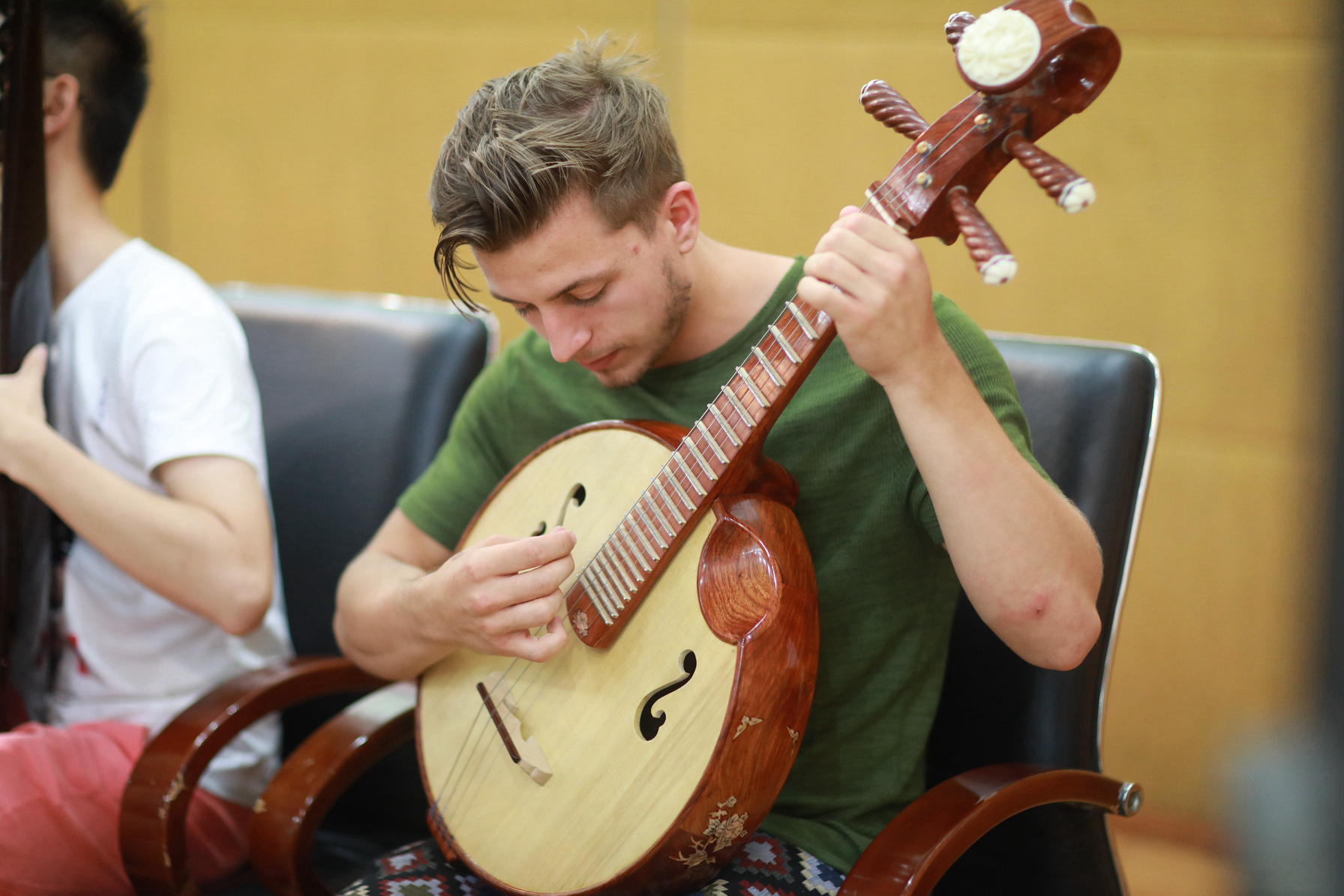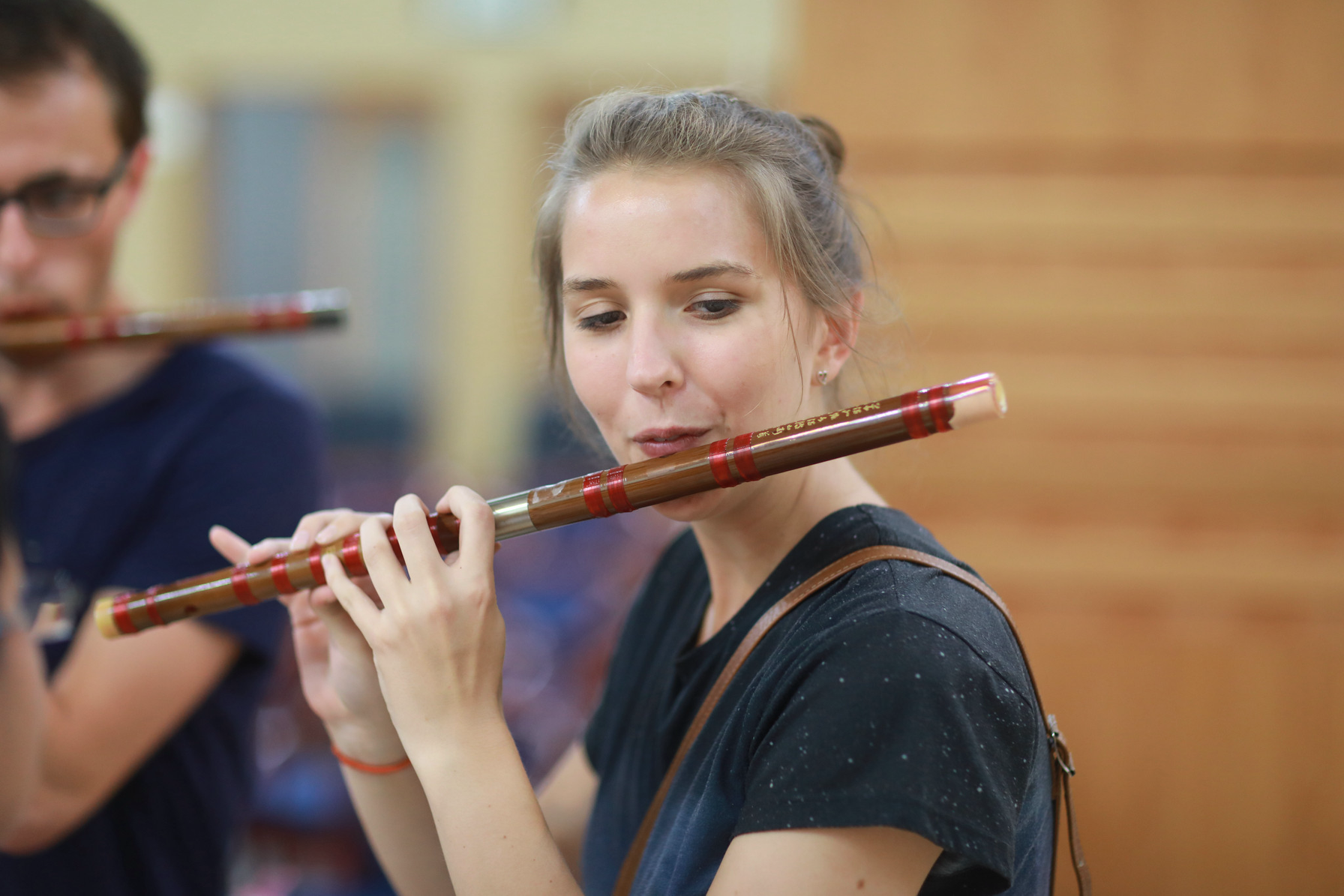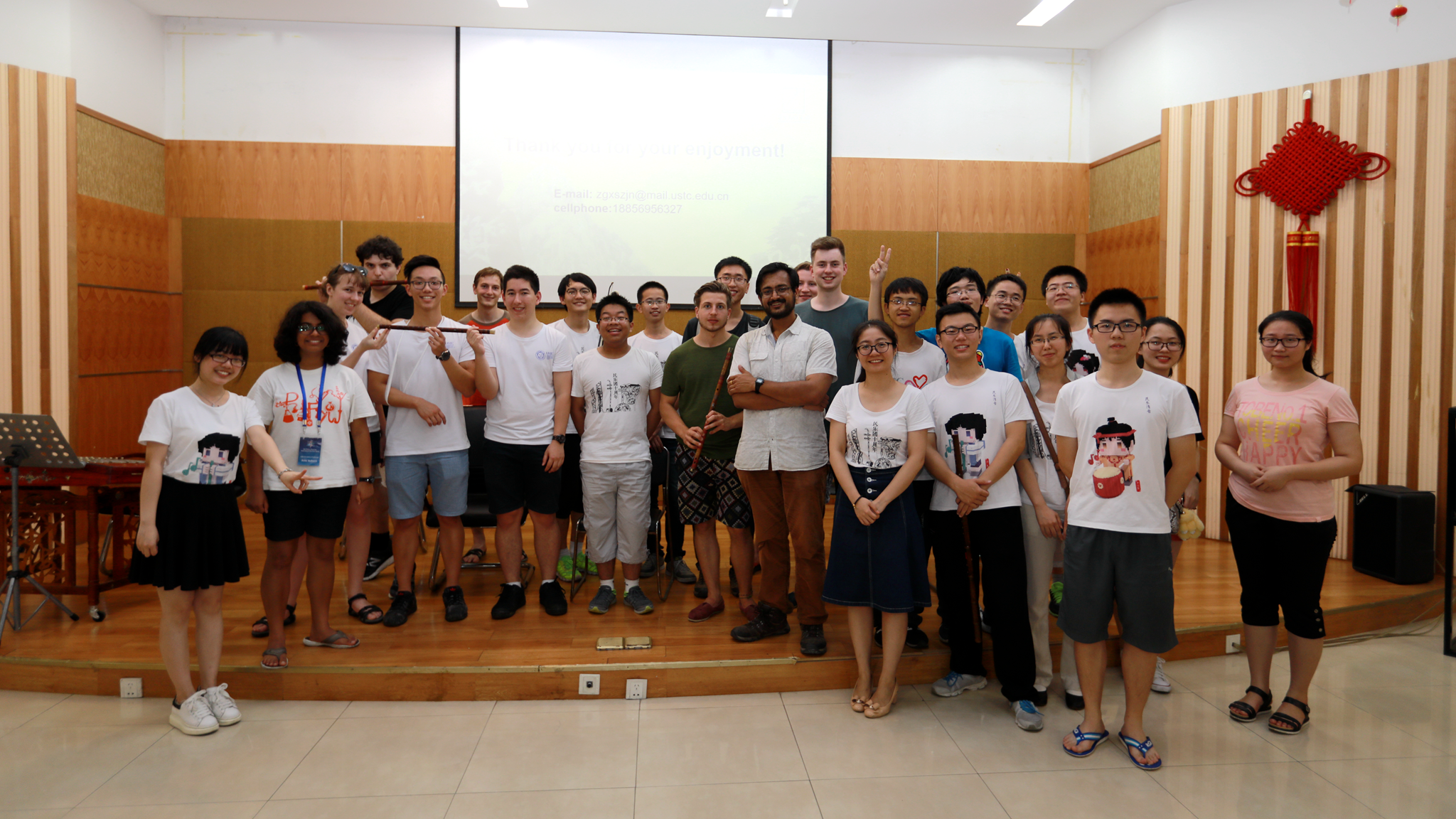 In Thursday evening, campers took part in a lecture about traditional Chinese folk music and folk instruments (Erhu, Guzheng, Ruan, Chinese flute etc.) arranged by students from the 'Chinese folk music club'. They learned the culture behind those charming music, which was totally different from Western classical music. Some even tried to play the instruments.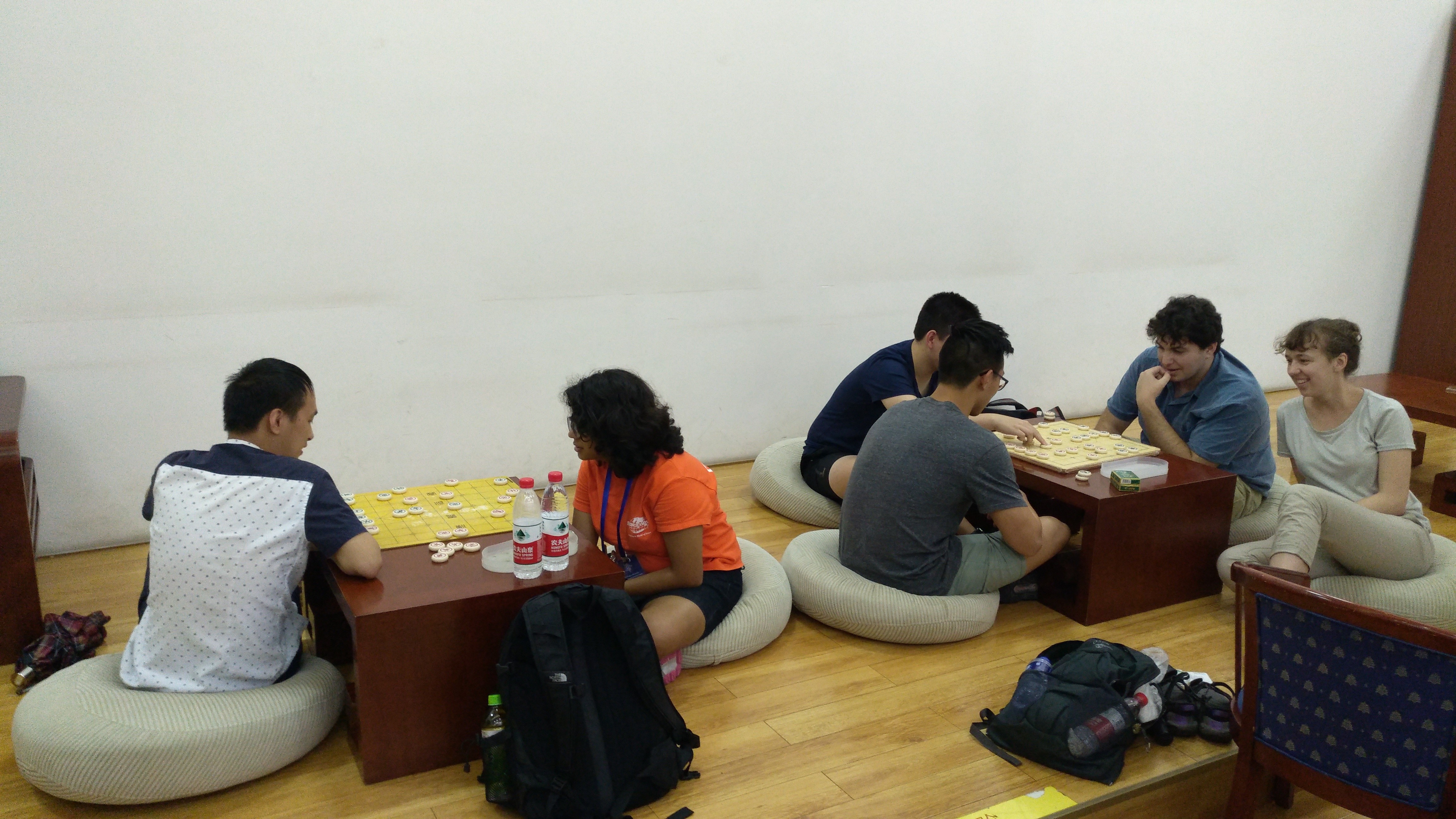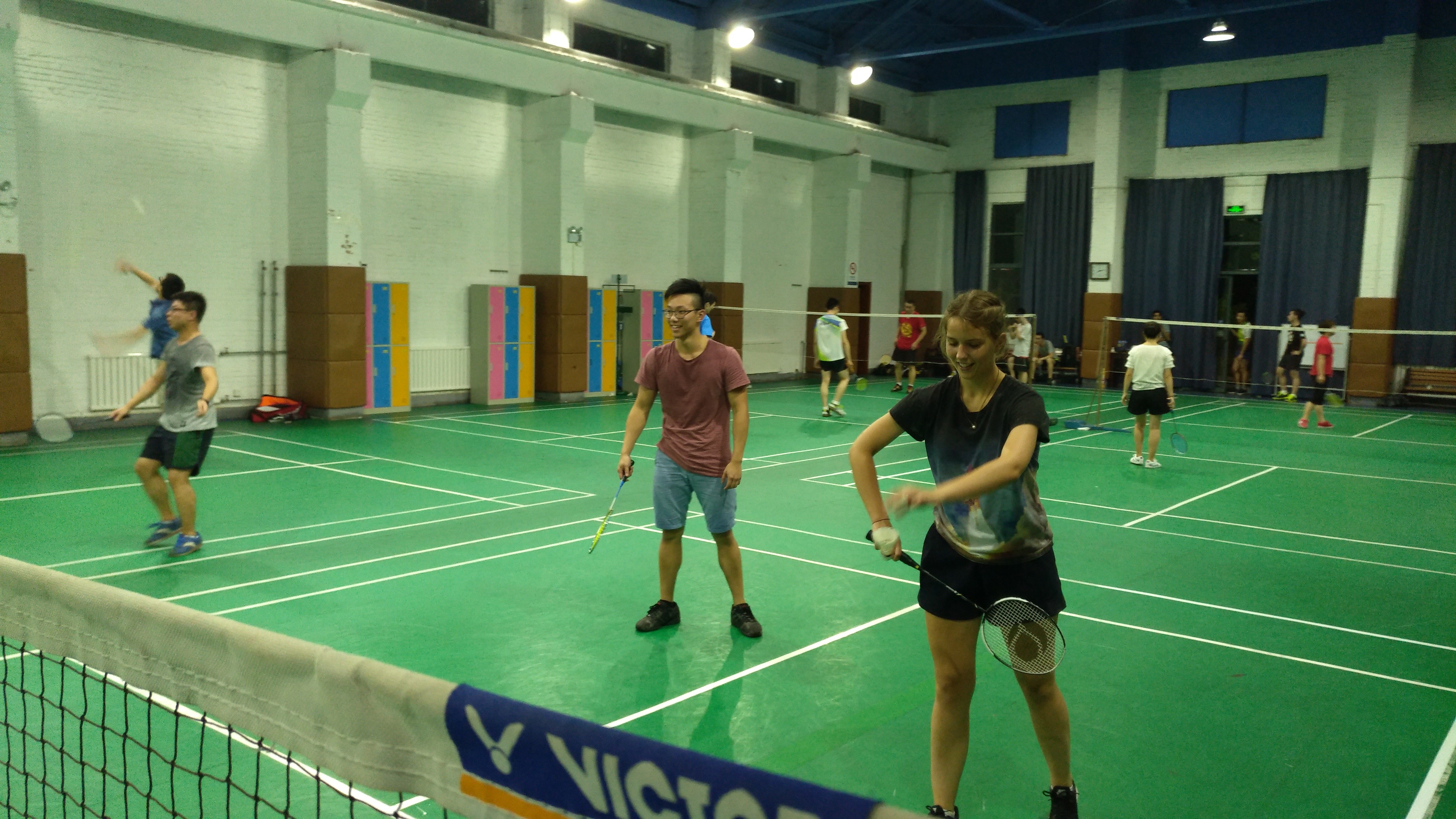 Despite the busy schedule, campers did not miss any chance to play games. They played football, ping pong and Frisbee, Chinese chess and Chinese Poker.
In the following week, campers are supposed to apply to a laboratory led by one of the professors that gave the lectures this week, and finish a project they are interested in.
FPISC is a trans-culture project created by the USTC. The aim of the Camp is to build up a platform where students around the globe who dream of becoming physicists can communicate with each other. Till now, the Camp had been successfully held four times.
(ZHANG Yuheng, School of Physical Science)