The 3rd "Qing Fei De Ni" –night of School of Physical Sciences was on show on April 12. The activity was organized specially for single graduate students in Hefei to make boy or girl friends. More than 160 students participated in the audition and 8 male and 8 female guests, coming from USTC, Hefei University of Technology, Anhui Medical University, and Anhui University, participated in the final Dating Stage.
During the night, some students showed their talent like singing. There were also many an interesting games held with the purpose to let the participants get a sound understanding of the one they have a favorable impression. One couple of students lover matched in last year's "Qing Fei De Ni" shared their love stories through a VCP, and expressed their blessing for all participants this year. The whole night was full of laughs, warm applauses and beautiful smiles. Of the 16 participates, 4 pair of them fell in love and all the others became good friends.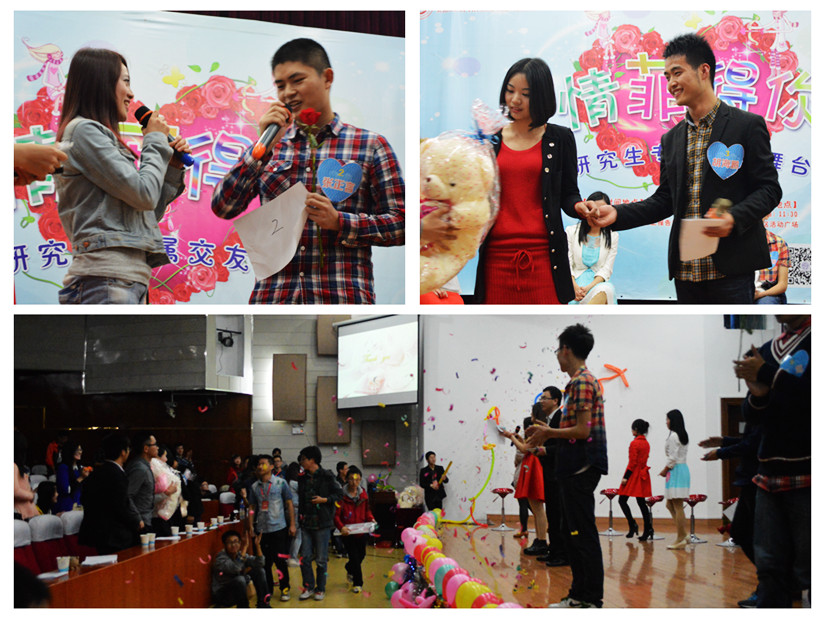 In the enthusiastic applause, "Dating Stage" came to an end. All participating guests and working staff took photos together to memorize the impressive night. So far, the third "Qing Fei De Ni" of School of Physical Sciences came to a happy termination ending reaches a good end. Wish all the lovers a happy ending and all single graduates find their "snow white" or "prince charming" soon.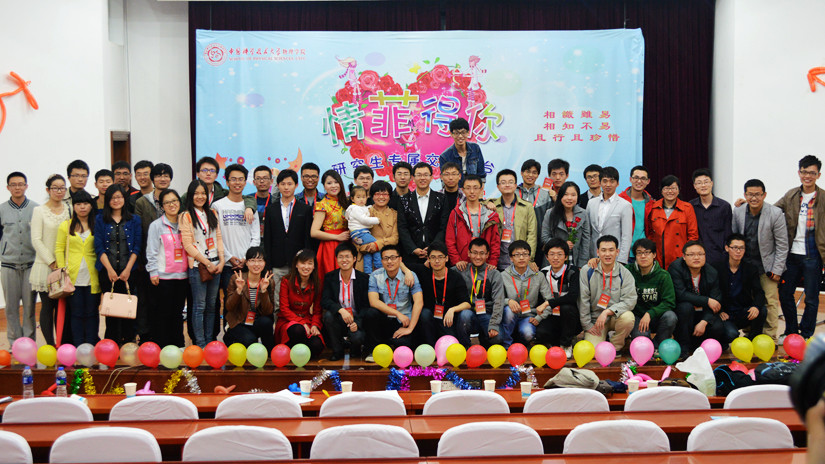 (YE Run, TIAN Lin, School of Physical Sciences)
W020140423556572543295.jpg