To inherit excellent national heritage and carry forward traditional Chinese culture, Class 3 of 2012, together with three other classes of School of Physics, held the "Chinese Chess and Gobang Game" at Mar. 28 afternoon in the Chess-poker Room of Physical Education Center, East Campus of USTC. Registration is started from Mar. 26. As offered a great opportunity for students to play with others and show their skills, this activity was favourably received and about 100 students attended.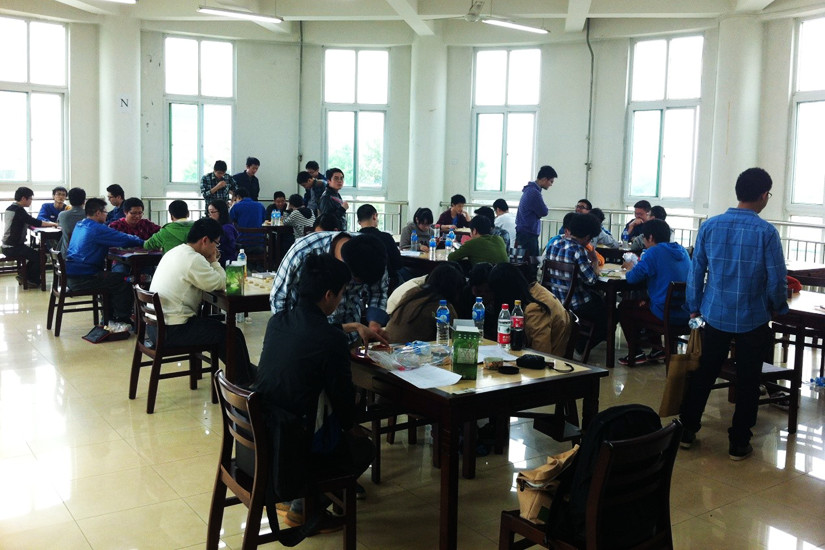 The activity had 6 groups--Chinese Chess, Gobang, Checkers, 80 points, Guandan and mahjong. Mahjong was competed between classes. Lixiang Xu, Guan wang et al. Won the championships. Haoyang Zhang, with his roommates, took on all the top four in the 80 Points game. Tongyu Wu and Jiawei Zhou became the winner and runner-up of Chinese Chess game respectively. Other games were all arena contests. All participants got souvenirs and whose who won three games in succession would get awards. As held by all four classes, awards were quite rich. Winners could get an air cleaner, runner-ups could get an DIY kraft paper photo album. Third winners could get a creative night-reading light.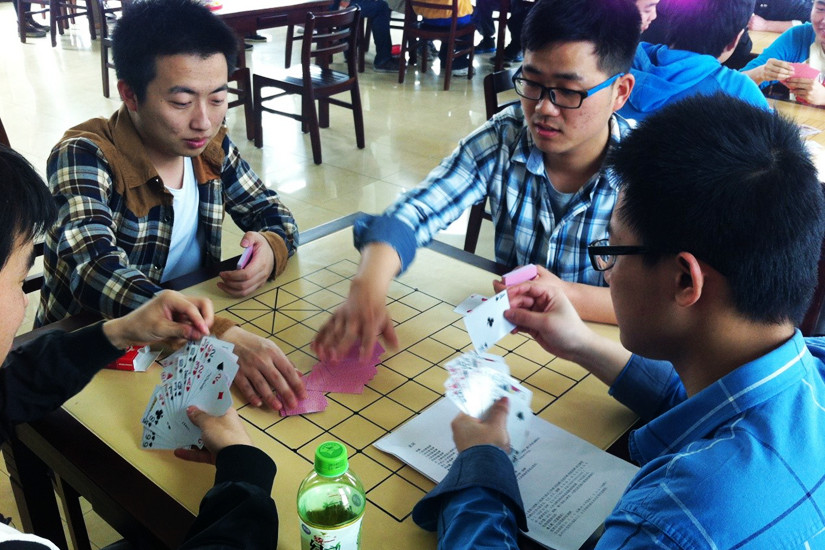 This activity was warmly welcomed,and the atmosphere was quite lively. As no snacks were permitted, the game site was well protected. listening the beautiful music, enjoying the warm sunshine, together with some friends, playing cards or chess in a wonderful place, how great a method for us to release our stress!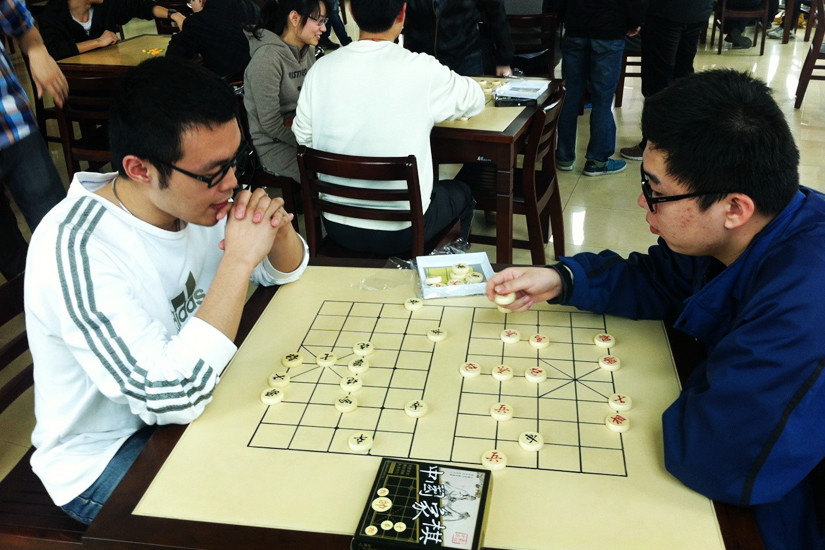 This activity, providing an opportunity to show talents, enriching the campus life, strengthening friendships, carrying forward traditional culture, could not be such wonderful without support from all the leaders and teachers.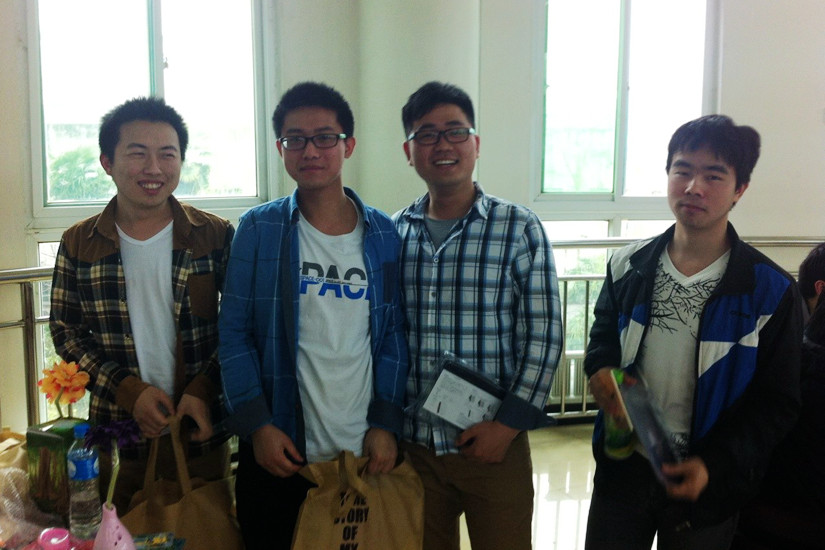 (PAN Liping,photo by LI Yunpeng,School of Physical Sciences)
gobang