On February 23th, the basketball team from School of Physical Sciences held the first meeting for this term in school meeting room. New captain Chen Hongbo and all the teammate attended the meeting and it ended successfully.
Everything about basketball team has started to work in regulation and order. During last term, meetings got perfect effect, which is the reason the team leader decided to take meetings as a routine activity at the start of every semester.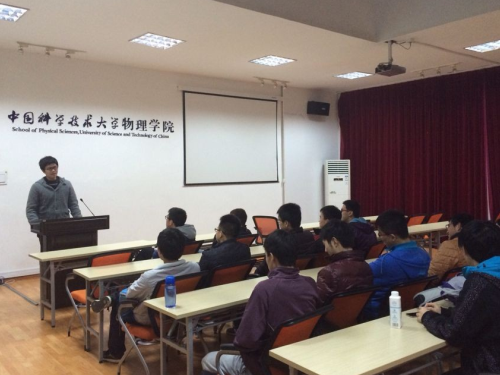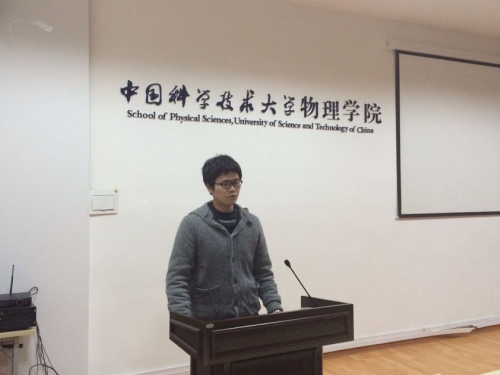 The team reviewed their performance during last term, drew up new plans and goals for the next period. At last, team's soul leader, last captain Tan Zongquan encouraged everyone for the coming basketball union competition.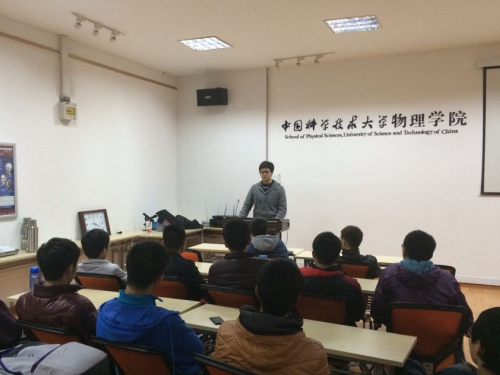 Before this meeting, teacher Tang Qian exchanged her ideas on team's development with Chen Hongbo and she also provided some constructive advice. Teacher Tang pointed out that the basketball team should hold more activities to support school's sport construction, which is exactly the next goal for the team.
During the meeting, captain Chen distributed different tasks to every member in order to get all people involved in the development of team, which enables the team to be alive sustainably.
The meeting ended in harmony and all team members are full of confidence. Let's just make our best to devote for the future of basketball team from School of Physical Sciences.
(CHEN Hongbo, School of Physical Sciences)