On the afternoon of 3rd, May, naming ceremony for ZHAO Zhongyao Applied Physics Elite Class cofounded by Chinese Academy of Sciences Shanghai Institute of Applied Physics and USTC was held in front of Zhao's statue in the eastern zone of USTC, in which HOU Jianguo, Principal of USTC and LI Yan, Deputy director of the Shanghai Institute attended. Also Ms. ZHAO Weiqin researcher, Hou's daughter and daughter-in-law, relevant leaders from both sides as well as students from the previous 3 Elite Classes participated in it.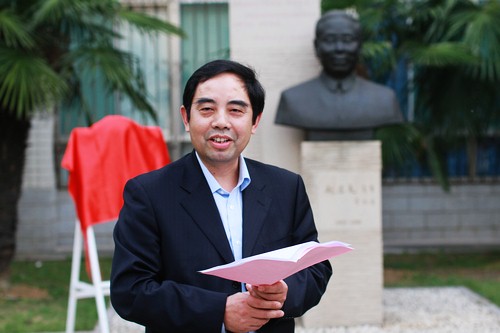 LIU Wandong, Executive Dean of the Physics School, pointed out in his speech that it was the 55th anniversary of USTC this year. 5 years ago a statue was established for Mr. Zhao here where naming ceremony after him for the Elite Class was held today, which was to recall Mr. Zhao again who has nurtured a great many excellent talents including celebrated scientists like Mr. YANG Zhengning and Mr. LI Zhendao. It is an incredible honor for the class to be granted his name. Meanwhile, he conveyed the hope that students could inherit Mr. Zhao's fine tradition in academic learning and scientific research.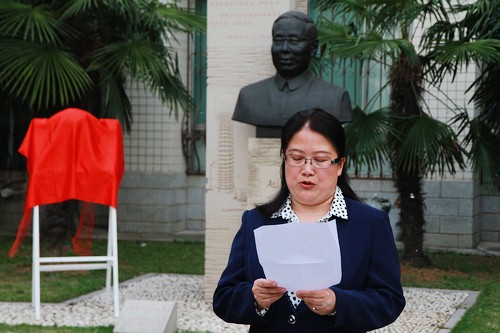 Ms. LI Yan stated that this Elite Class had opened up a new platform for exploring the training mode of high-level classes and after four years all the work for the class has been continuously optimized in the exploration, condensed in practice and reinforced in sum-up. She also expressed the hope that the students could strive to fulfill the wishes of the elderly scientists via this platform and develop to be the pillar of the country.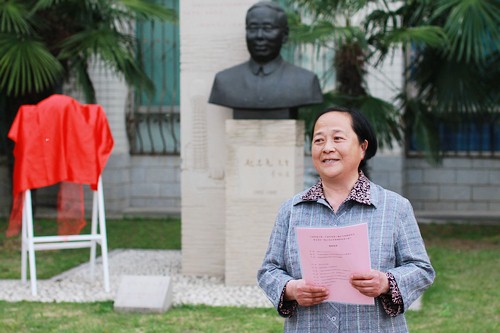 Ms. ZHAO Weiqin said that her father must feel extremely pleased that the Elite Class was named after him who spent his lifetime concerning the prosperity of the country and cultivation of the young generation, as what is engraved on his status 'We have exhausted our strength, but still our mother land has not shaken off poverty and backwardness. Thus, it is still necessary for the youth to keep persisting.' In the end, she also voiced her sincere wishes to the students in the class.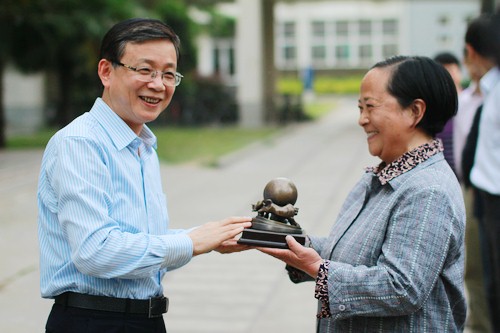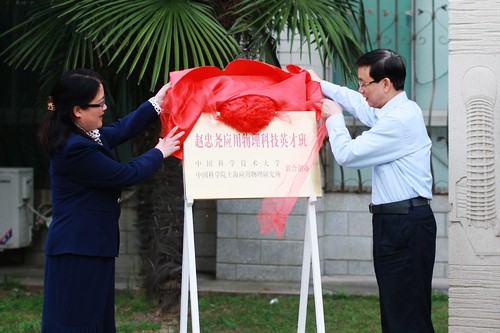 Subsequently, on behalf of USTC, Principal HOU presented a souvenir to Ms. ZHAO and unveiled for the Elite Class together with Ms. LI.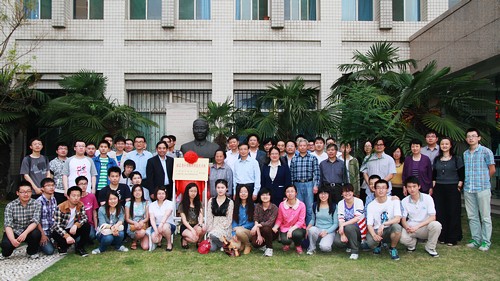 (School of Physical Sciences)
ZHAO Zhongyao.jpg