In the late afternoon of Apr. 27th, Tan Zongquan, which is the captain of the basketball team of School of Physical Sciences, held a basketball get-together game triumphantly with brothers on the basketball court near the middle school attached to USTC.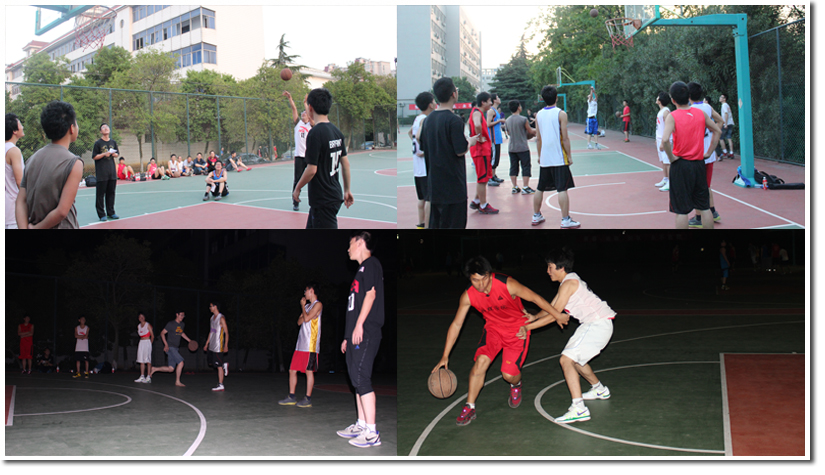 Candid photographies during competetion./Image by TAN Zongquan
The game was composed of a variety of basketball events, exhibitions, and performances such as free throw, three-point shot, layup, skills challenge and solo challenge, which was something like the well-known All-Star Weekend held in NBA. Our players really enjoyed this evening and got to know much about each other. Through this game we can promote friendship and strengthen the team sense of cohesion.
In the free throw, after two rounds, Jing Jiaqi won this part with his sharp shooting, 8/10 for the first and 4/5 for the second.Then Yin Shiliu showed us his excellent hit rate of three-pointers, 7/15 for the first and 2/5 for the second, which brought him the champion of this part.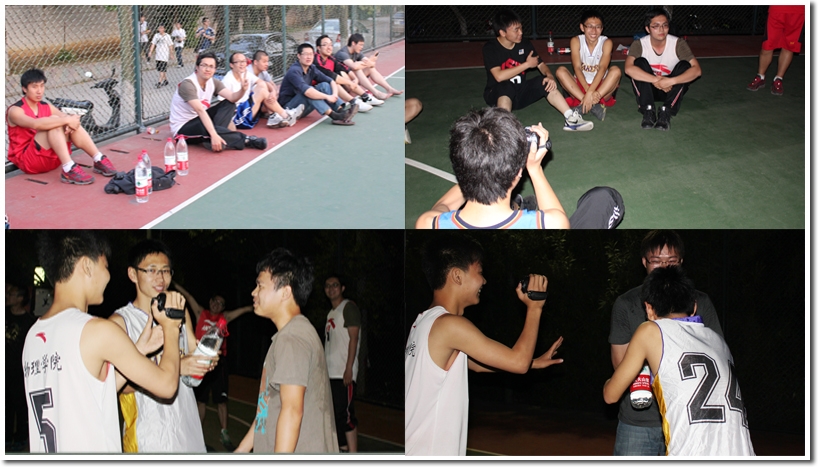 The audiences and players on the sidelines./Image by TAN Zongquan
The happiest part of this evening was layup that was based on your shoot action and was graded by five amateurish members. Different players had various performances and there were some actions that we never met before in the formal matches, which made us laugh now and then. At last, Ji Heng got the first name.
In the skills challenge, the fastest player, Ding Jia defeated others through his skillfully dribble and precise shoot. The last but not least, individual challenge appealed to all of us to join. After the fierce competition, Zhou Xuhui, the best inside player of our team, won the first prize actually in the particular barefoot case.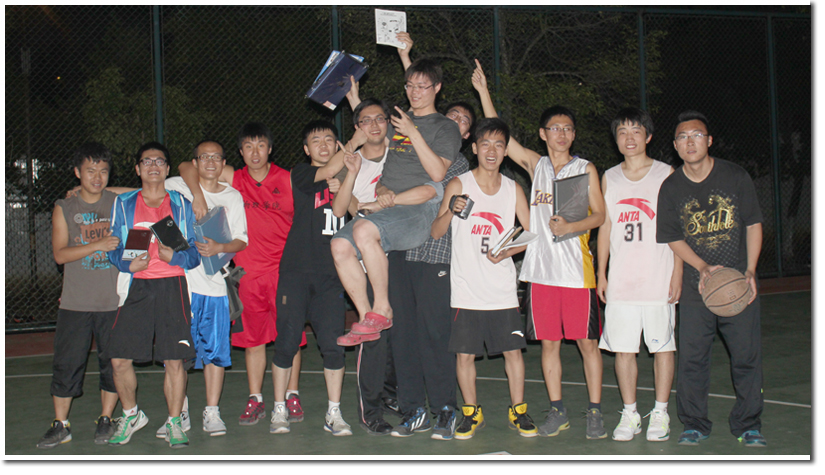 Prize presentation after the game./Image by TAN Zongquan
In the end, Captain Tan awarded some prizes to those winners among this game and had a group photo taken to mark the occasion. What a nice evening!
(Tan Zongquan, School of Physical Sciences)
Basketball.jpg