On Apr 1st, Prof. LIU Quansheng(Chuan Sheng Liu), former University Interim Vice President for Research and Chairman for Department of Physics at University of Maryland, was invited to School of Physical Sciences.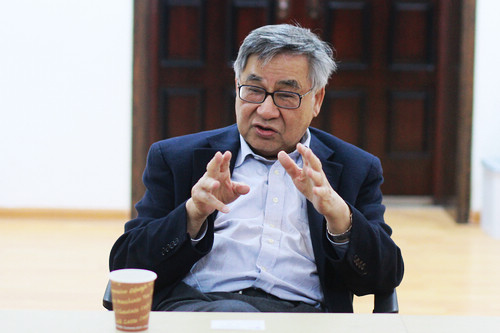 Prof. LIU first paid a visit to the Physics Experiment Teaching Center, accompanied by School Executive Dean Prof. LIU Wandong and Center Director Prof. SUN Lazhen. After that he met School Deputy Dean Prof. WANG Guanzhong and Course Group leaders in the school meeting room.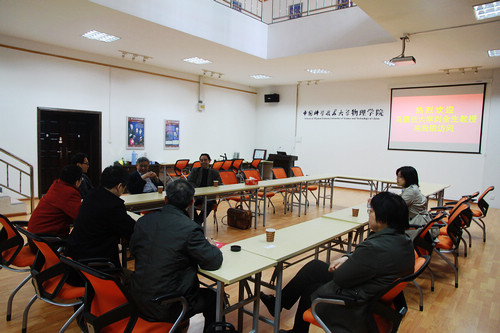 During the discussion, Prof. LIU spoke highly of the Physics Experiment Teaching Center, whose well-organization, width and depth of teaching and researching greatly impressed him.
Subsequently, the attendants of the meeting exchanged ideas about topics like physics education of non-physics major, how to raise a student's interest of doing physics research, utilize the Internet to communicate physics culture and build up a higher level of physics education.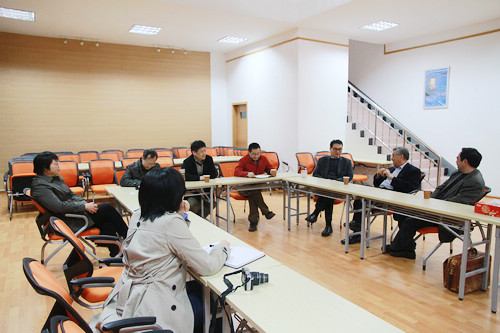 Prof. LIU is the Director for Confucius Institute at University of Maryland, the first Confucius Institute in USA. He also acted as the President of National Central University. He agreed to give a talk about his experience to USTC students on his next visit.
(TU lijie, School of Physical Sciences, USTC News Center)
1_20130402020435_elkqp.jpg