on Nov. 5 EST, iGEM(International Genetically Engineered Machine)2012, a competition conducted by the Massachusetts Institute of Technology, closed at Kresge Auditorium in MIT campus. It is the second time that USTC Software won the highest award in Software Tools Track. Winning the award in Software Tools this year, USTC Software has become the only team in the Asia which won Best Software Tools Projects. It is worth mentioning that any other team in Asia had never been qualified enough to win this prize by now. In addition to this, iGEM Asia Jamboree, held in Hong Kong in October, USTC Software team won a gold medal and further consolidate the dominance of USTC in this project in Asia and even the world scope.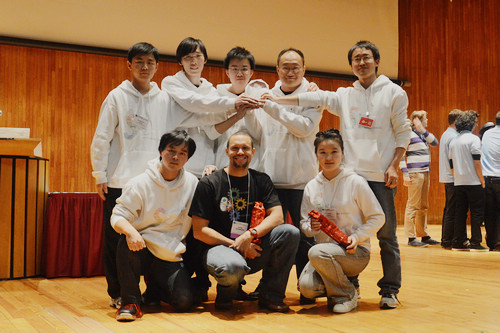 The group photo with Douglas Densmore (the committee jugde). /by CHEN Kaifeng
USTC Software team is composed by seven students. They are showing the talent of USTC students, and presenting the highly practical application ability in interdisciplinary research.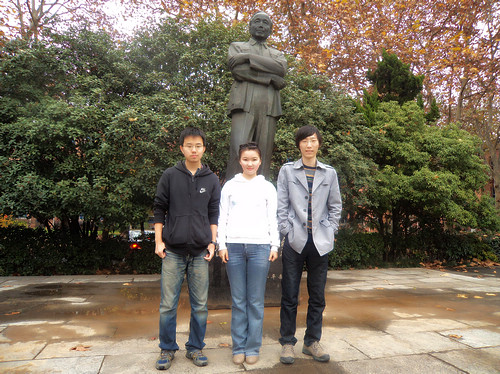 XU Chao, JIANG Litong and JIANG Sen (from left to right)./ by KANG Kai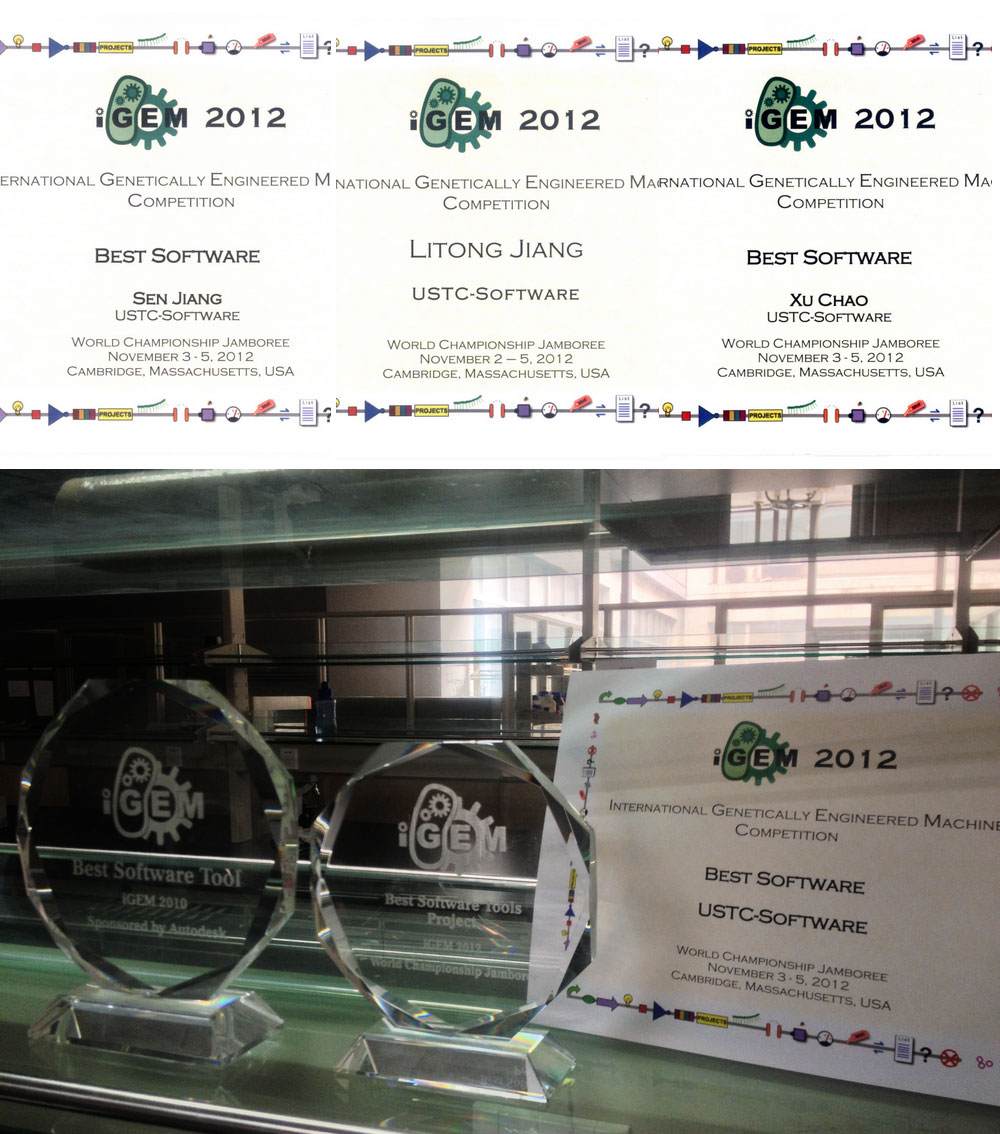 The cup and cerfiticates of Best Software Tools Project. /by JIANG Litong
iGEM (International Genetically Engineered Machine) contest began in 2003, is the international academic field of synthetic biology contest sponsored by the Massachusetts Institute of Technology. It is also involved in the cross cooperation in various fields such as mathematics, physics, electronics and computer science. This year, 191 teams from 5 regions of the world to participate in the competition, the number of participating teams is the maximum of the history of the iGEM. The competition is very fierce, of which only 71 teams to enter the international finals (out of 191 teams), including MIT, Yale, Stanford, Berkeley team. Chinese universities except the University of Science and Technology of China, PKU, SJTU, Tianjin, Tsinghua, SUSTC ,ZJU and other schools are qualified for the finals.
(JIANG Litong, School of Physical Sciences)
W020121206626165308998.jpg