On the evening of July 21, 2023, the 10th Future Scientists International Summer Camp of the University of Science and Technology of China (USTC) took a curtain call successfully in the auditorium of the Student Activity Center in the west campus of USTC.
Group photo of the campers after the closing ceremony (Image by USTC)
Since its launch in 2013, USTC Future Scientists International Summer Camp has been committed to providing an academic exchange platform and cooperation opportunities for young scientific and technological talents from all over the world covering more than 30 countries and 90 colleges, with a cumulative total of more than 600 outstanding scientific and technological campers from home and abroad.
This year, the camp organized 54 academic lectures and presentations, 30 laboratory visits, 25 scientific research projects, and a wealth of cultural experiences and clubs around the theme of Science and Technology for a Shared Future during the two weeks.
Campers listening to the lectures (Image by USTC)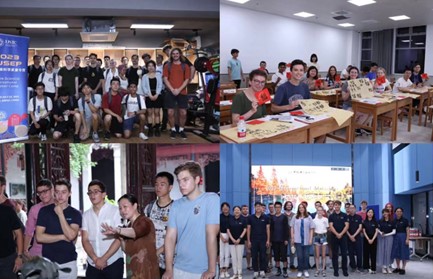 Cultural activities during the camp (Image from USTC)
Academic lectures on the frontiers of science and technology are important learning content for the campers. Senior professors and scholars in physics, nuclear science, mathematics, chemistry, life science, medicine, and engineering technology introduced the most advanced scientific research progress and technology applications to the campers.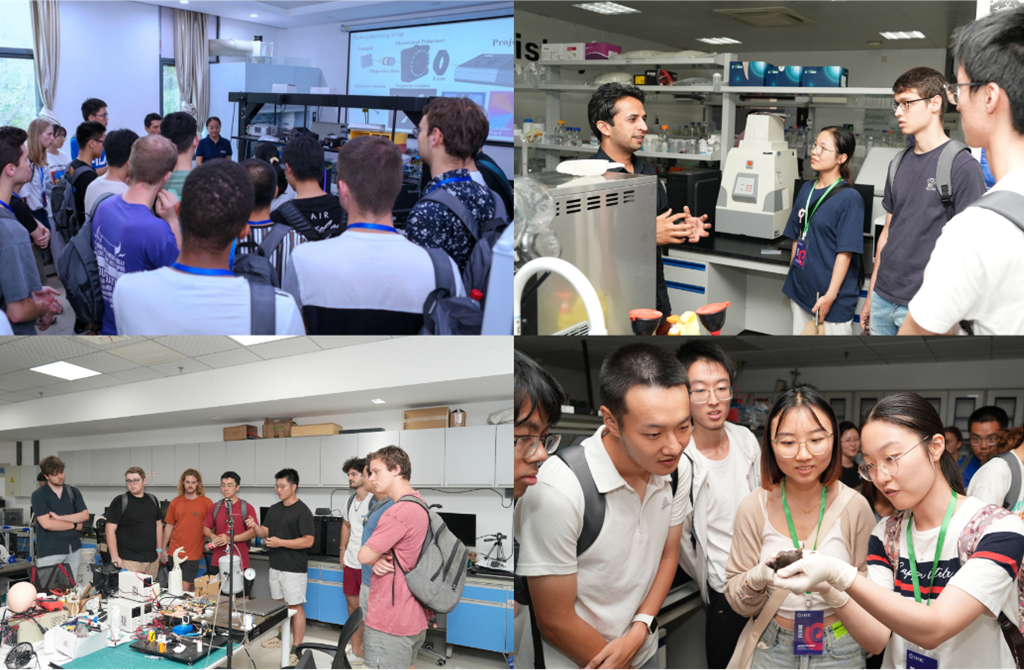 Campers visiting the laboratories (Image by USTC)
Campers also paid a visit to the Suzhou Institute of Advanced Studies. Through communications with outstanding scientists, they further understood the cutting-edge fields of scientific research and the challenges they face.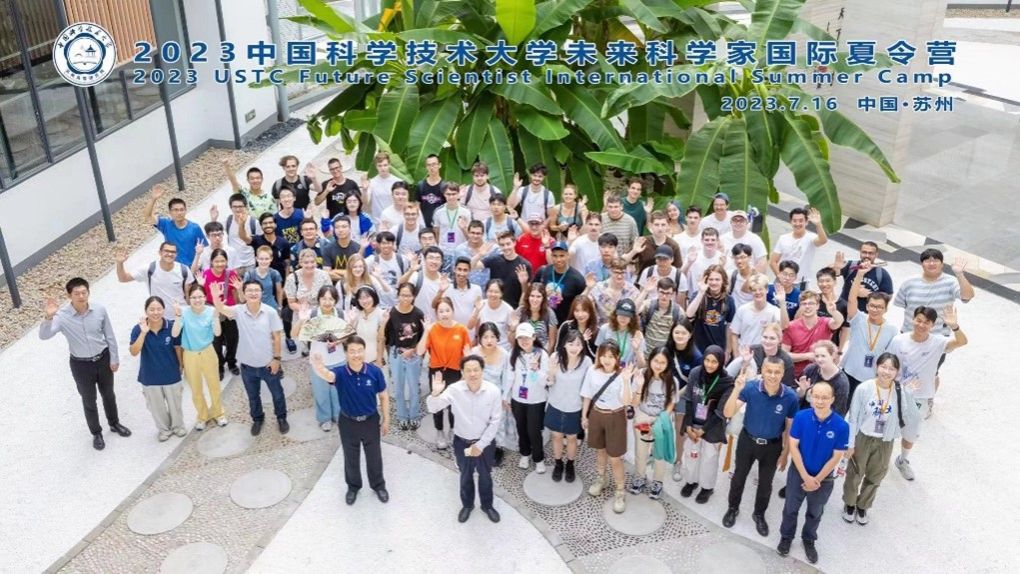 Group photo of campers and scientists in Suzhou (Image by USTC)
The successful 10th USTC Future Scientists International Summer Camp not only enriched the knowledge and vision of young scientists but also promoted academic exchanges and cultural mutual understanding among different countries. The International Summer Camp for Future Scientists will continue to be organized in the future to build a platform for scientific exchange and cooperation for more outstanding young students and help them grow into outstanding talents in the field of global science and technology.
(Written by HUANG Rui, edited by SHU Yukang, USTC News Center)