On the afternoon of November 8th, Anhui Provincial Science and Technology Awarding Conference was held in Hefei to commend the scientists, technicians and institutes that have made prominent contributions to the progress of science, technology and socioeconomic development in Anhui. Governor WANG Qingxian gave a speech at the conference and executive vice governor LIU Hui hosted the conference. FU Yao, Deputy Secretary of the Party Committee of University of Science and Technology (USTC) FU Yao and representatives of first prize winners of USTC attended the conference.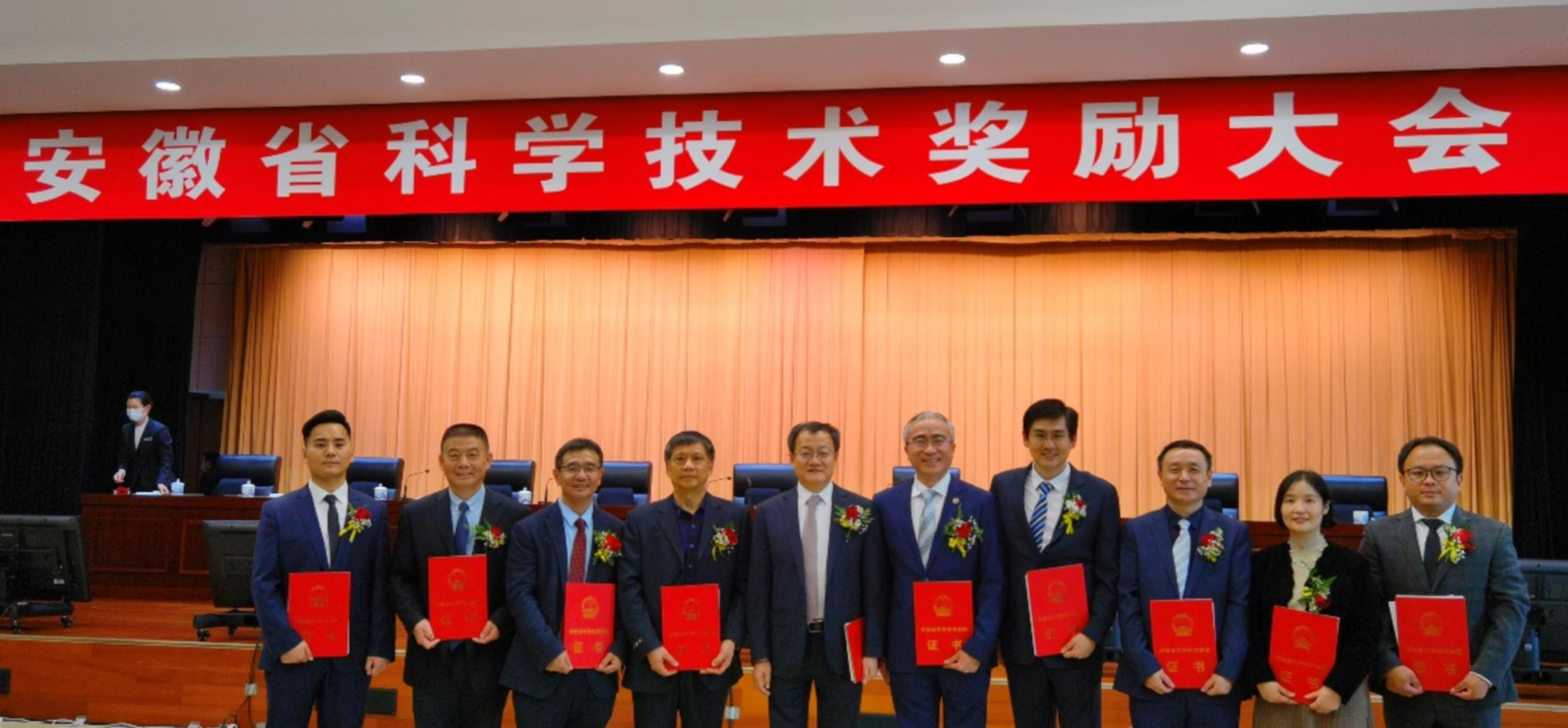 Representatives of award winners of USTC. (Photo by USTC)
The list of awarded projects and personnel was announced at the conference, among which our school has 15 achievements in total as first contributing institution, including 4 First Class Prizes (7 in total), 3 Second Class Prizes, 3 Third Class Prizes in the Anhui Provincial Natural Sciences Awards, 4 First Class Prizes in the Anhui Provincial Scientific and Technological Progress Awards, which is hitting a record high, and 1 Third Class Prize in the Provincial Technological Invention Awards.
Furthermore, the First Affiliated Hospital of USTC (also known as Anhui Provincial Hospital) won 2 First Class Prizes, 4 Second Class Prizes and 2 Third Class Prizes in the Scientific and Technological Progress Awards as the first contributing institution.
Having always been true to its original aspiration of serving the country through science and education and striving for excellence, USTC upholds science and technology innovation as the impetus and has produced numerous momentous results of great originality, which adds momentum to the objective of becoming a world-class university and to the high-quality development of Anhui province.
(Written by QIU Rong, edited by ZHANG Yihang, USTC News Center)