On March 24, Department of Modern Physics organized a spring outing to Chaohu City. On the tour, the students visited Mushan Island, Ziwei Cave and the museum of Admiral LI kenong.
Chaohu Lake is the fifth largest freshwater lake in China with beautiful scenery. Mushan Island lies in the lake with Wenfeng Tower on the top center, which was built in Ming Dynasty and later repaired by LI Hongzhang.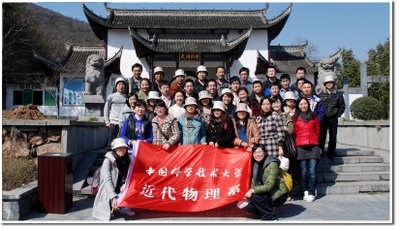 The second station-Ziwei Cave is an underground river cave and famous for the nature -formed landscape. Students enjoyed the marvelous view inside and experienced a very different way to get out. Due to the cave's underground long narrow structure, students should take small boats and lower their body to avoid outstretched obstacles and jump to another bank of the cave. It was really interesting and exciting!
The last station is the museum of LI kenong. He is a legendary admiral in the history of China and devoted all his life in the establishment of new China.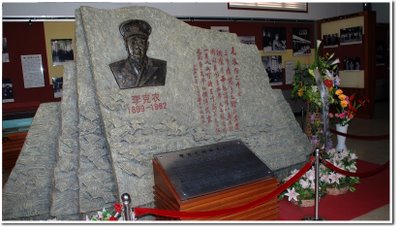 The students had a good day and the department of Modern Physics promised more meaningful activities.